It's always fun to get something in the mail other than your everyday bills.. Especially when it's something as fun as a FrizbeeGram from
SendaFrizbee.com
!
I'm sure you're asking yourself, what is a FrizbeeGram?
An original FrizbeeGram from SendaFrizbee.com is a completely customized full-sized plastic frizbee (approx. 9 inches round weighing 85 grams) that will be mailed for you in place of a greeting card or invitation, no envelope and no packaging, just the FrizbeeGram. It is a card and a gift, all in one!!! Gift giving will never be the same. You get to completely customize the FrizbeeGram for your recipient with your own message (unlike a greeting card) and you can even add a picture for free. There is no other hand delivered, completely customizable product that will get as much attention as our FrizbeeGrams.
We were sent a FrizbeeGram from SendaFrizbee.com for this review. It was completely customized by the creators of SendaFrizbee.com, Shawn and Danielle. I was so surprised when it arrived, they actually used the Life With Two Boys blog header as the image on the FrizbeeGram!
Our FrizbeeGram was delivered directly to our door by our mail lady and the boys got so excited! Frizbee is one of our favorite outside games so of course they couldn't wait to try it out! But first I wanted to remove the mailing label... Which came off super easy and didn't leave behind any sticky residue. Then, outside we went to play with our new Frizbee!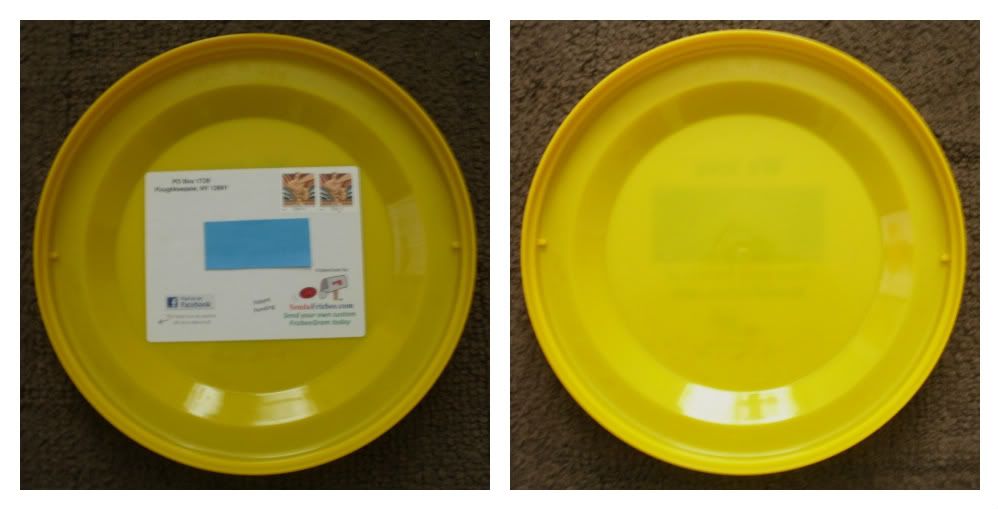 I think FrizbeeGrams are such a neat idea! Yes, cards are nice.. But who wouldn't love to get a Frizbee in the mail? They're perfect for kids, adults, and everyone in between.. They'd even be a great gift to send to your favorite canine companion!
FrizbeeGrams can be purchased for $9.99 with FREE shipping at
SendaFrizbee.com
. Be sure to connect with SendaFrizbee.com on
Twitter
and
Facebook
.
Disclosure: I was provided with a FrizbeeGram from SendaFrizbee.com for review purposes. All opinions are my own.