My boys, like most kids their age, hate to clean up... They love to make a mess but when it comes to clean up time there's at least one whiny "I don't want to!". But thanks to
Toydozer
, clean up time is fun and fast!
So what is Toydozer?
This innovative new product makes clean up time fun, fast, and efficient for kids AND parents. By scooping up piles of toys at once, we're able to clean up a messy play area in seconds...which means we can ALL spend less time cleaning and more time playing!
We were recently sent three Toydozers to review... One for Brayden, one for Trevor, and one for me because let's face it, mom's end up doing most of the cleaning anyway! The Toydozer is super easy to use and comes with two pieces, the "gatherer" which is designed to work like the blade of a bulldozer and the "scoop" which is modeled after a bulldozer scoop. Simply hold on to the "gatherer" to push toys into the "scoop" and then dump the toys into their bins or containers.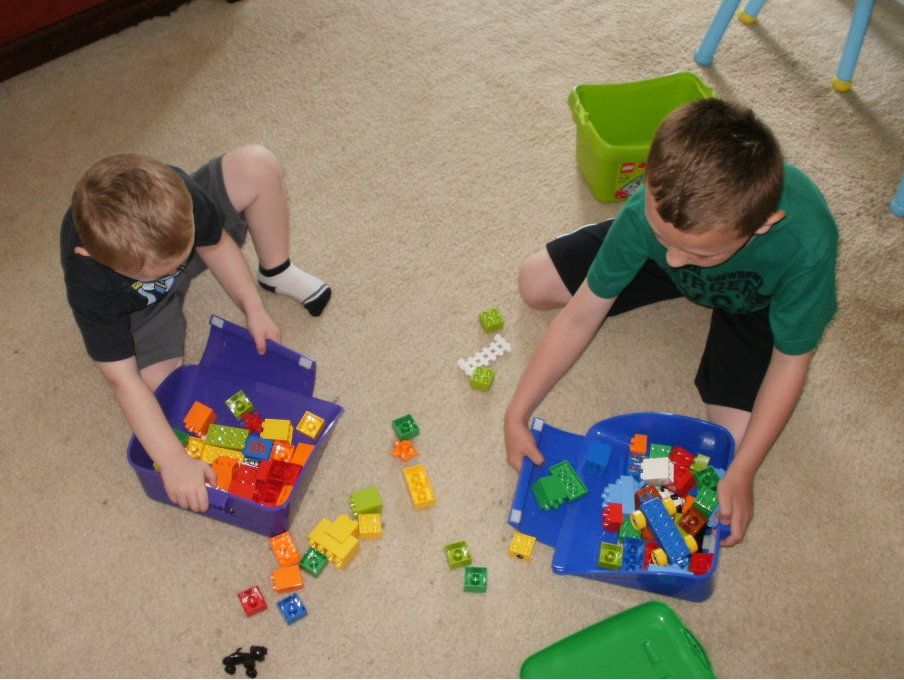 The Toydozer is great for
cleaning up
all sorts of toys including Lego's, Matchbox cars, Squinkies, animals, trains, Polly Pocket, action figures, Barbie accessories, puzzle pieces, etc... and best of all it takes so much less time than if you were to clean them up by hand. Overall, the Toydozer is a hit with my boys and myself!
Need a Toydozer to make your kids WANT to clean up? You can purchase them online for $18.99- use code
blogger20
for 20% off your order.
One lucky reader is going to win a Toydozer in their choice of color.
Enter using the Rafflecopter form below.


a Rafflecopter giveaway
Disclosure: I was provided with the product(s) mentioned above free of charge by the company or PR representative for review purposes. I was not compensated in any other way for this post. All opinions are my own.