Have you ever been to an amusement park in the middle of summer vacation when it was completely packed with people and had the fear that your kids might get lost among the crowd? Well, fear no more! Thanks to
SafetyTat
you're only a phone call away.
SafetyTat is a
temporary safety tattoo
that displays a parent or caregiver's mobile phone number, helping the parent and child to be quickly reunited if separated. You can choose to go with the Quick Stick Write-On that you apply by simply peeling and sticking on your child or the Original SafetyTats that you apply with water just like a temporary tattoo.
We were sent a pack of
Original SafetyTats
and I couldn't be happier with them. They're super easy to apply and best of all they're sweatproof and waterproof. Perfect for day trips to the zoo, aquarium, amusement parks, and anywhere else that might be crowded, SafetyTats give parents a little reassurance just in case the kiddos do happen to wander off.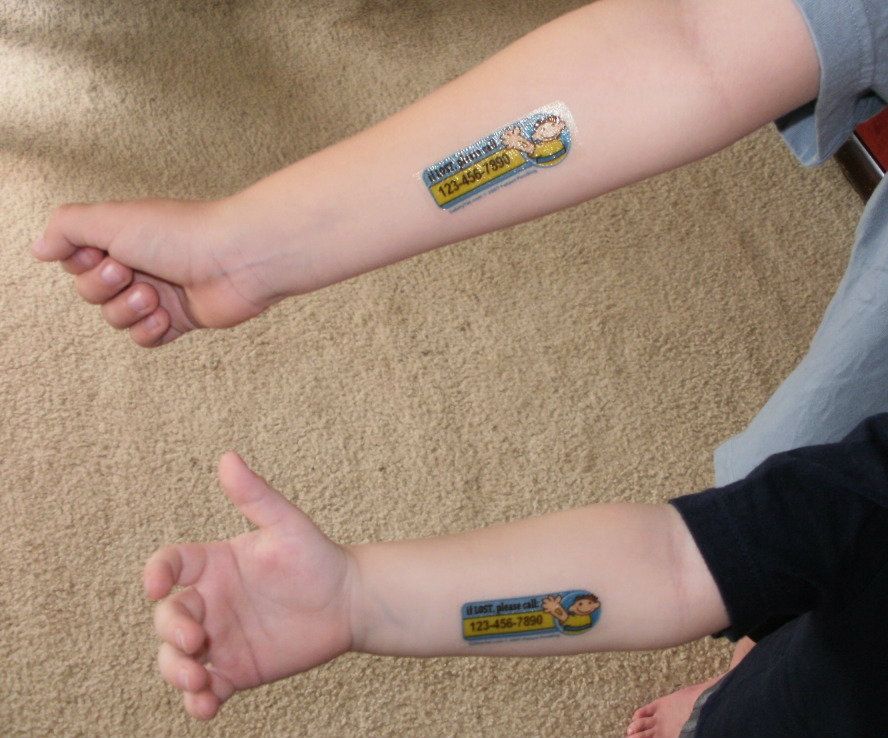 You can purchase Original SafetyTats in a variety of fun designs for girls and boys for $19.99 at
www.safetytat.com
.
Disclosure: I was provided with the product(s) mentioned above free of charge by the company or PR representative for review purposes. I was not compensated in any other way for this post. All opinions are my own.