Trevor will be starting preschool in the fall so I've been on the hunt for products that will help him be ready when the time comes. That includes anything and everything from
educational toys
to learning products. When I discovered the Wooden Magnetic Letters from Mudpuppy I knew they would be prefect.
We were sent the Playful Patterns
Wooden Magnetic Letters
to review and they really are just what I was looking for. The colorful patterns and magnetic backs make them fun for Trevor, and he's learning at the same time. What I love about this set though, is the fact that it doesn't only come with the 26 letters of the alphabet, but it also comes with doubles of the most commonly used letters so you can actually spell words and names.
Made with durable wood and full magnetic backing, these are by far the best quality magnetic letters I've ever seen. They're pretty to look at all over the fridge too! They also come in a reusable double-snapping milk carton package making it easy to keep them all in one place and less likely to be scattered all over the house.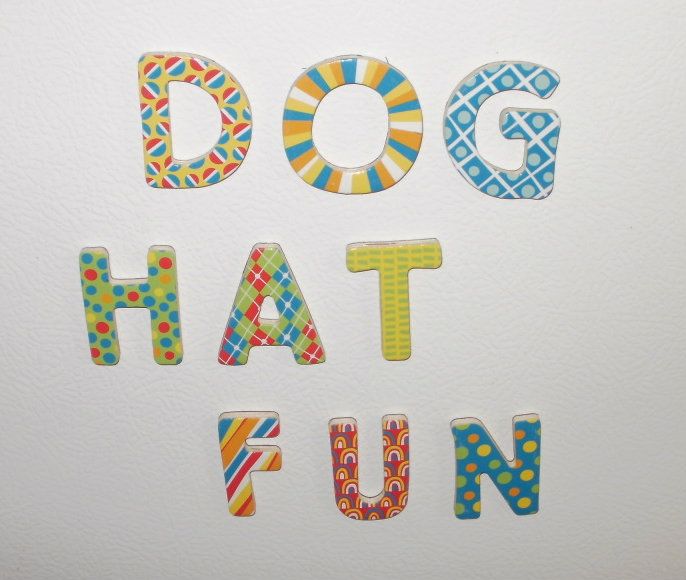 While Trevor isn't quite ready for preschool yet, I'd say he's definitely getting closer with the help of these wooden magnetic letters from
Mudpuppy
! Purchase a set for your little ones for $18 through Mudpuppy and
be sure to come back next week for your chance to win a set!
Disclosure: I was provided with the product(s) mentioned above free of charge by the company or PR representative for review purposes. I was not compensated in any other way for this post. All opinions are my own.