With two boys, our house is filled with all sorts of "boy" toys including cars and trucks, blocks, action figures, etc... but when it comes down to it, sometimes it's the simpler the toy the better! Bannor Toys offers a variety of
natural wooden toys
for kids of all ages that are beautiful, safe, well-made, and best of all they stimulate children's imaginations. Their toys are simple, yet fun, making them a hit with my boys!
When I was approached by the husband and wife team at Bannor Toys about reviewing some of their products I jumped on the opportunity. I knew their wooden vehicles would be a hit with Trevor, and I was right! We were sent a set of colorful
wooden cars and trucks
and Trevor can't get enough of them.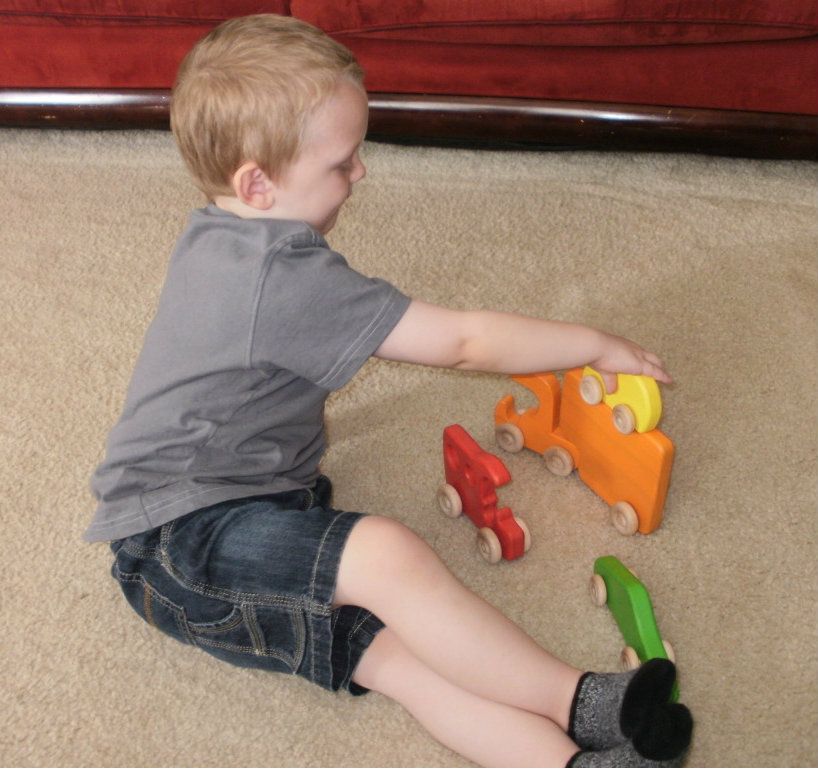 These wooden vehicles are colorful, fun, and best of all they're durable. Trevor drives them around and crashes into everything he see's and they still look as beautiful today as they did a month ago. Painted with a lead free, NO VOC paint, these cars are safe and non-toxic for even the littlest car lovers, and they're made from quality wood so they're built to last!
Bannor Toys
is an amazing etsy shop and is the perfect place to look next time you're shopping for little ones. You can purchase a set of four colorful cars and trucks for $34 in their etsy store.
And be sure to come back between May 22nd and June 5th for your chance to win a $50 gift certificate to Bannor Toys.
Disclosure: I was provided with the product(s) mentioned above free of charge by the company or PR representative for review purposes. I was not compensated in any other way for this post. All opinions are my own.