Have you ever bought a pair of
swim goggles
and had the strap break the first time your kids put them on? Or had your little girls hair get tangled in the strap when she was trying to take her goggles off? Well, lucky for us Gogglies were invented!
Gogglies are basically replacement straps for those horrible rubber swim goggle straps. You can either use Gogglies with your favorite goggles that you already own, or purchase them with pink or blue goggles already attached. Available in a variety of colors, Gogglies are fun for boys, girls, and even adults.
We were recently sent a pair of black Gogglies with the blue goggles to review. And in my opinion Gogglies are a keeper for many reasons! Gogglies neoprene strap is more comfortable than rubber straps, plus it makes them much easier to put on and take off. Another thing I love about Gogglies is the fact that you can adjust them while they're already on thanks to the simple velcro straps. But most importantly,
Gogglies
are durable so you don't have to worry about the strap snapping when you're trying to put them on.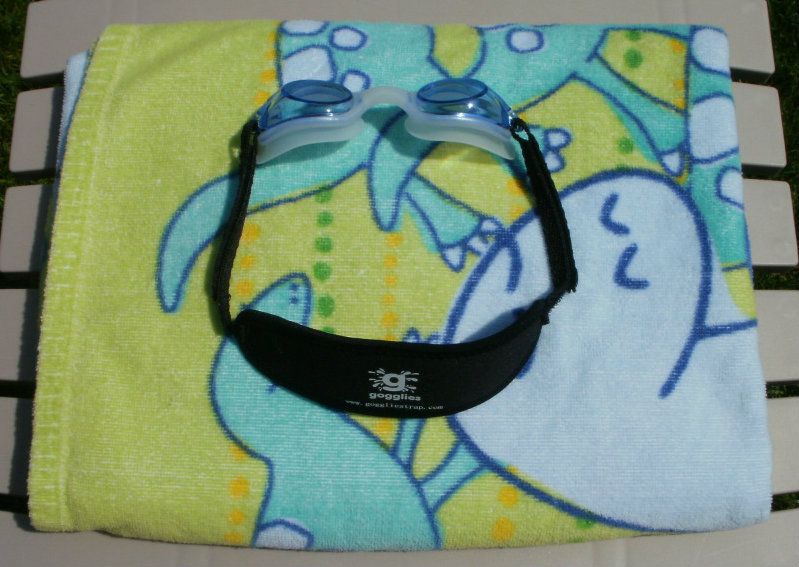 Think Gogglies are a must-have this summer? You can purchase them for $9.99 each or $18.99 with goggles attached... That may seem like a lot for a pair of goggles, but you won't have to worry about replacing them all summer long so I'd say it's worth it!
Make sure you come back between May 14th and 27th for your chance to win a pair of Gogglies with goggles during Summer Splash!
Disclosure: I was provided with the product(s) mentioned above free of charge by the company or PR representative for review purposes. I was not compensated in any other way for this post. All opinions are my own.