Every summer we drive four hours to spend a few days at the beach... Four hours might not seem like a long drive to you but with two kids in tow four hours can seem like an eternity. Every five minutes we hear the nagging "are we there yet" and "how much further, i'm tired" and even though we repeatedly tell the boys to just go to sleep and it'll go a lot faster, they refuse to listen.
When planning our trip I make sure I pack a lot of toys, books, and video games to keep them occupied in the car but even their favorite toys can only keep them entertained for so long. Luckily, this year we have a better solution... Melissa and Doug
travel games
from Gummy Lump.
Available in three different varieties including Bingo, Memory, and Hangman, Melissa and Doug Flip to Win games bring new fun and convenience to old family favorites with innovative flipping pieces that wont get lost. We were recently sent each of the games to review and even though we have yet to go on our annual vacation I know they're going to make that four hour drive much more relaxing!
Another great addition for summer travel are the super cool Melissa and Doug
Trunki Kids Suitcases
from Gummy Lump. Available in several different colors, Trunki is a suitcase, ride-on toy, and totally customizable pal all in one. We were sent Terrance Trunki to review and Trevor absolutely loves it! As soon as it arrived he was riding it around the house and he can't wait to take it on vacation!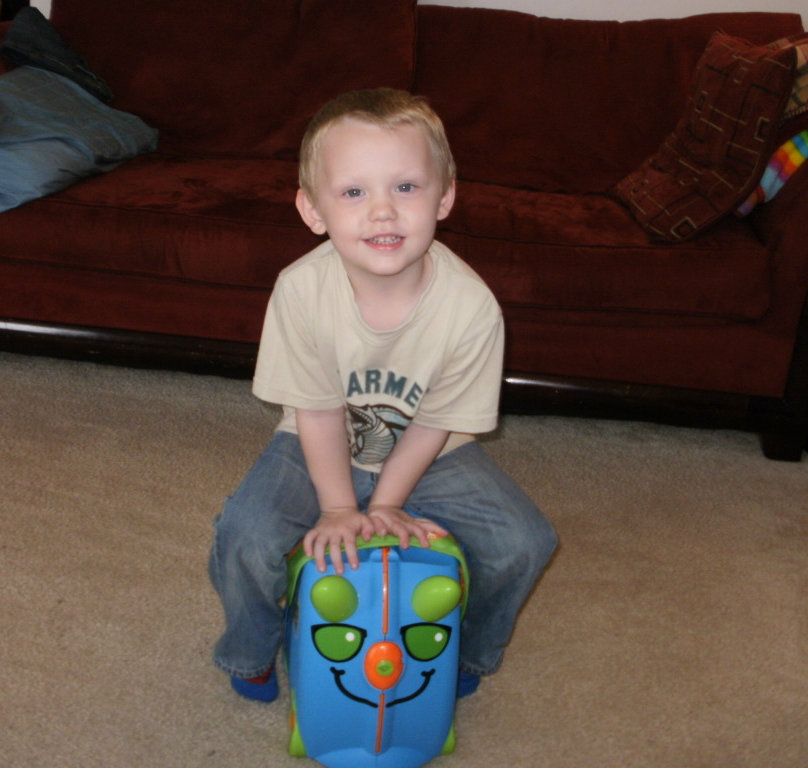 There are also a few different Trunki accessories including a saddlebag and tote bag to complete your kids traveling needs. The saddlebag is a padded seat for keeping kids comfy when riding on their Trunki, that also has hidden pockets and converts to a convenient shoulder bag too. The Trunki tote bag is a great way for keeping toys organized inside Trunki and also has a convenient shoulder strap so kids can carry it along as well.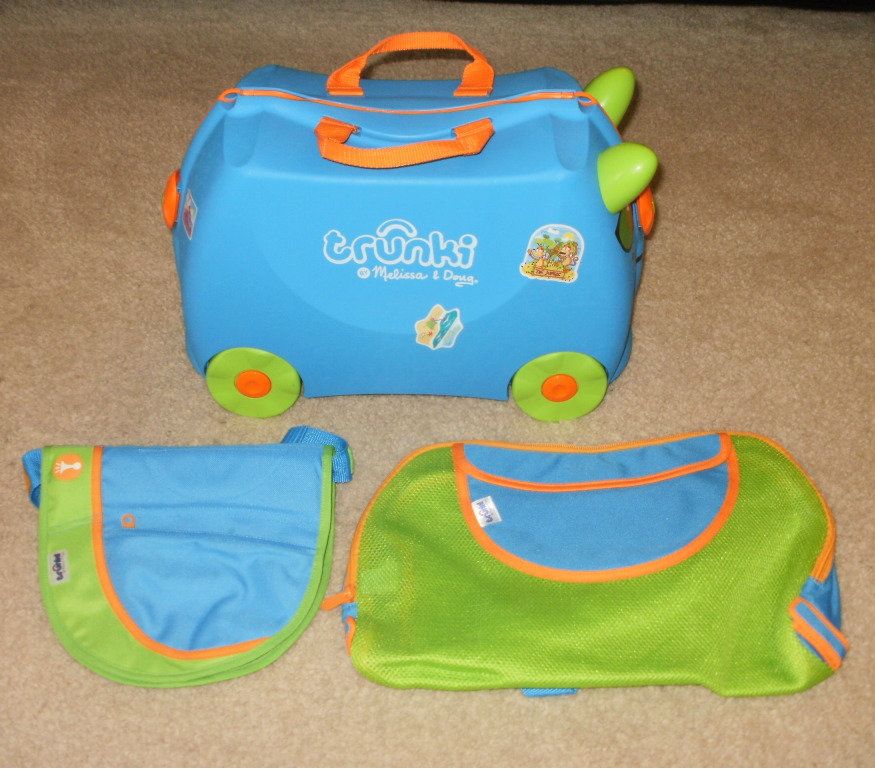 Melissa and Doug is a great brand that we all know and love, and with the help of their travel toys from Gummy Lump summer traveling is going to be a lot more fun! Let your kids travel in style this summer- Purchase a Trunki for $39.99 and matching accessories for $14.99 at GummyLump.com. And don't forget the Flip to Win games to keep the kids entertained!
One lucky reader is going to win a Trunki (winners choice) and all 3 Flip to Win games thanks to Gummy Lump!
Enter using the Rafflecopter form below.


a Rafflecopter giveaway
Disclosure: I was provided with the product(s) mentioned above free of charge by the company or PR representative for review purposes. I was not compensated in any other way for this post. All opinions are my own.