Like most kids, Brayden and Trevor love to play in the bath tub... Whether they're splashing around in bubbles or squeezing water all over the place with rubber duckies, they'll stay in the tub for hours if I let them. Well, Umagine has made bath time so much more fun with Squishy Baff!
Squishy Baff turns ordinary bath water into fun, colorful goo and back again. Simply sprinkle the Squishy Baff powder into a tub filled with water, swirl it around, and within ten minutes you have a tub filled with goo. Then once you're done playing all you have to do is sprinkle in the dissolver and watch the goo magically turn back into water.
We were sent two packs of
Squishy Baff
to review, which is enough for four gooey baths, and it's a hit! Now let me be honest for a second and say that Squishy Baff is messy so if you're not one of those parents that lets your kids have a messy good time then Squishy Baff is not for you. That being said, we absolutely love it!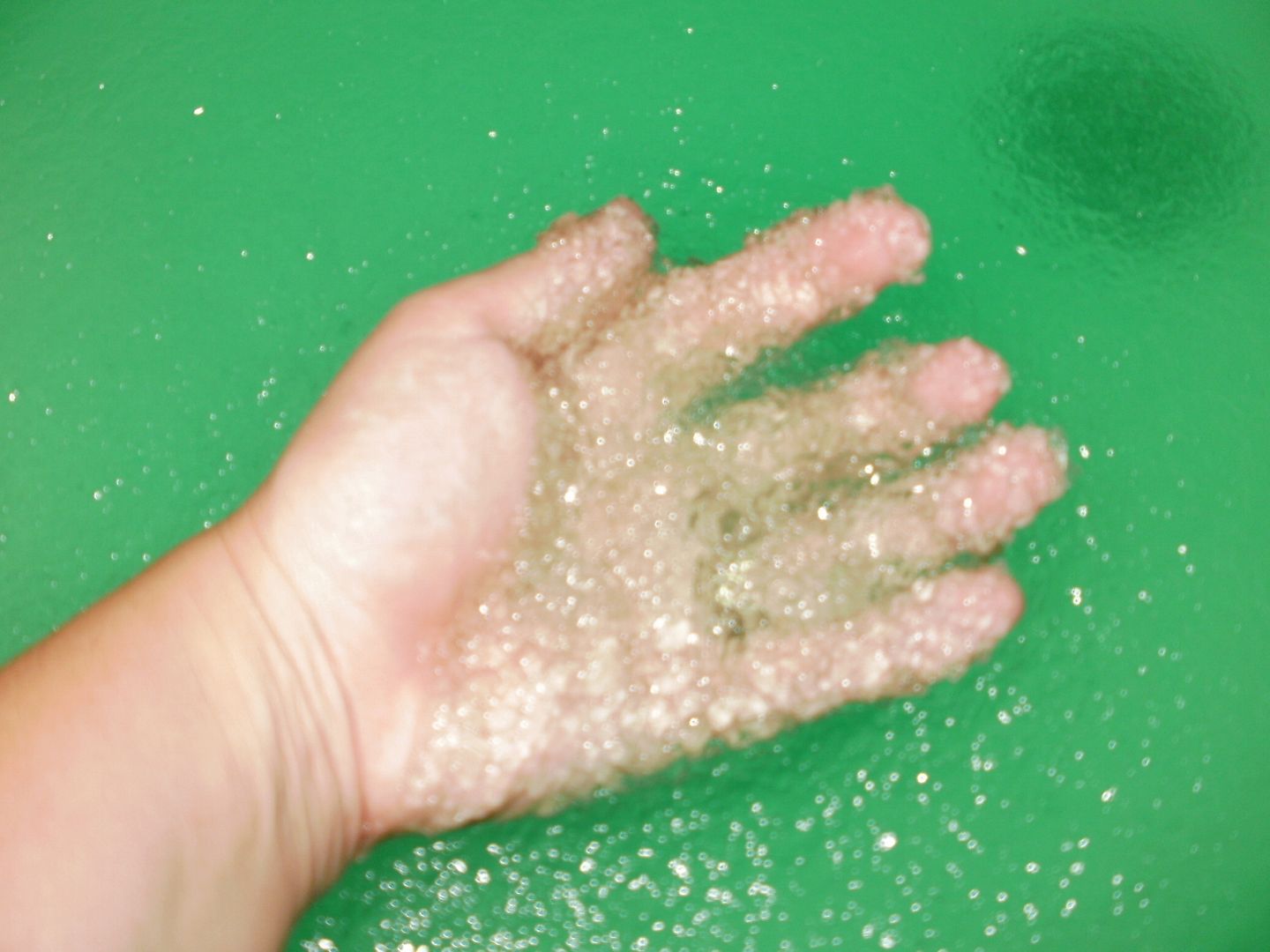 What's great about Squishy Baff is the fact that it's not only super fun, but it's safe too! Squishy Baff is non-toxic, bio-degradable, and doesn't stain the tub. We've used it a few times and have had no issue with clean up and it easily goes down the drain each time. I will note that the box states that Squishy Baff should only be used with properly working drains so if you have a tub that doesn't drain well you probably shouldn't try it.
Squishy Baff is available in four fun colors including green, red, blue, and pink and can be purchased for $9.99 a pack.
Disclosure: I was provided with the product(s) mentioned above free of charge by the company or PR representative for review purposes. I was not compensated in any other way for this post. All opinions are my own.