My boys love to play games so they were super excited when we received Snipe Hunt from Education Outdoors to review.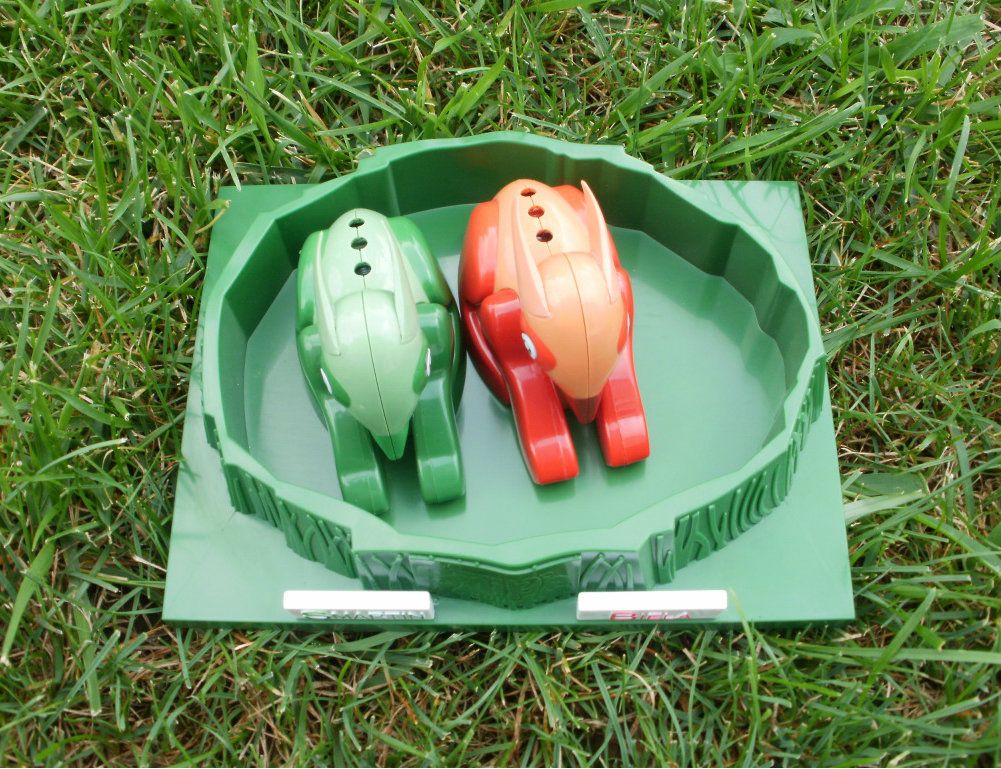 About Snipe Hunt:
A tradition passed down through the generations, the Snipe Hunt originated as a tall tale told by parents and teens to younger children. Inexperienced campers are told about a bird or animal called the Snipe and the usually preposterous method of catching it, such as running around the woods carrying a bag or making strange noises such as banging rocks together. As children set off in search of the Snipe, their elders take in the antics and try to contain their laughter.
A twist on this fruitless quest, Snipe Hunt is an indoor or outdoor game of hide-and-seek where players try to be the first to find their opponent's Snipe and return it to its nest. To play, the teams choose an area that will be the Snipe nest and two areas to hide their Snipes.
Each team turns their Snipe on and disappears to find the best hiding place for them. In five minutes the Snipes will begin chirping and their eyes will start flashing red so teams must hurry to get back to the nest before they giveaway the direction their Snipe is hiding. Once both Snipes are hidden, the hunt begins! The first team to return their opponents Snipe to the nest is the winner.
Since
Snipe Hunt
is an indoor/outdoor game it's perfect for playing outdoors in the summer and indoors during the winter months or on rainy days. Simply assign your teams, hide your snipes, then run around trying to be the first to find the other teams snipe and return it to it's nest.
What's great about Snipe Hunt is the fact that it's great for older kids and younger kids too! If you have little ones who aren't so great at looking for things don't worry... After a few minutes the snipe starts chirping then after another few minutes the eyes start lighting up making it easier to find.
We've had Snipe Hunt for a little over a month now and my boys love it. It's a fun, yet simple game that they can play together while being active at the same time. Overall, it's a hit!
Snipe Hunt can be purchased for $24.99 at Bass Pro Shops, Cabelas, Books a Million stores and specialty retailers nationwide.
Disclosure: I was provided with the product(s) mentioned above free of charge by the company or PR representative for review purposes. I was not compensated in any other way for this post. All opinions are my own.