We've had our sofa and love seat for a little over 5 years now and it has seen better days. It's been spit up on by infants, slept on by a puppy, and scratched to death by a kitten... Needless to say now that we're out of the infant stages with our boys and our pets we've been looking into getting some new furniture.
When it comes to furniture we're looking for something that's modern, yet functional. I want it to look good and feel comfortable at the same time. Since my mom lives in Maine and occasionally comes to PA to visit we're in need of a sofa bed so she can sleep comfortably when she's here.
While browsing Interior Addict, which is a
contemporary furniture
company based in the UK, I fell in love with a gorgeous Novara Sofa Bed that would look perfect in our living room. What's great about this particular sofa is the fact that it serves as a fully functional sofa during the day and it can be easily configured to form a bed at night... Talk about a functional piece of furniture!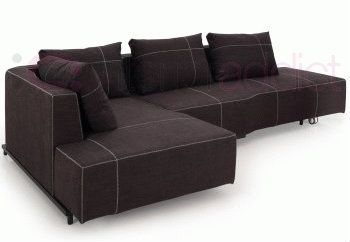 Along with the sofa bed I also found this really cool
contemporary floor lamp
that would really bring some life to our living room. It's available in several fun colors and would look great in any room of the house, even a kids bedroom.
Unfortunately, Interior Addict doesn't ship to the US but at least I know what I'm looking for when it comes to new furniture for our living room, and the rest of the house too!
Where do you shop for modern furniture for your home?
Disclosure: Monetary compensation was received for this post, however all opinions are my own.