With two boys our house is filled to the brim with cars, trucks, and anything else that goes. Monster trucks happen to be Trevor's absolute favorite, and if it moves it's even better! We were recently introduced to Road Rippers and these toys are a hit with my boys.
Road Rippers
by Toy State are a fleet of ultra-cool custom designed vehicles with multiple play functions, lights & sound fun, and the best licensed and custom body styles to keep playtime fun. Far from boring, these vehicles are a must for any little boy (or girl)!
We were recently sent two Road Rippers to review including an It Comes Back truck and Wheelie Monsters truck. It Comes Back are an assortment of mini cars and trucks with motorized forward and reverse driving action and the classic "come-back" feature and the Wheelie Monsters offer realistic monster motor sounds, arena rockin' songs and motorized driving with the iconic
monster truck
wheelie action.
We've had the Road Rippers trucks for a few weeks now and my boys play with them on a daily basis. They sit in the kitchen while I'm making dinner and race their trucks across the floor crashing into anything and everything (including my feet). These trucks have definitely taken a beating and they're holding up great!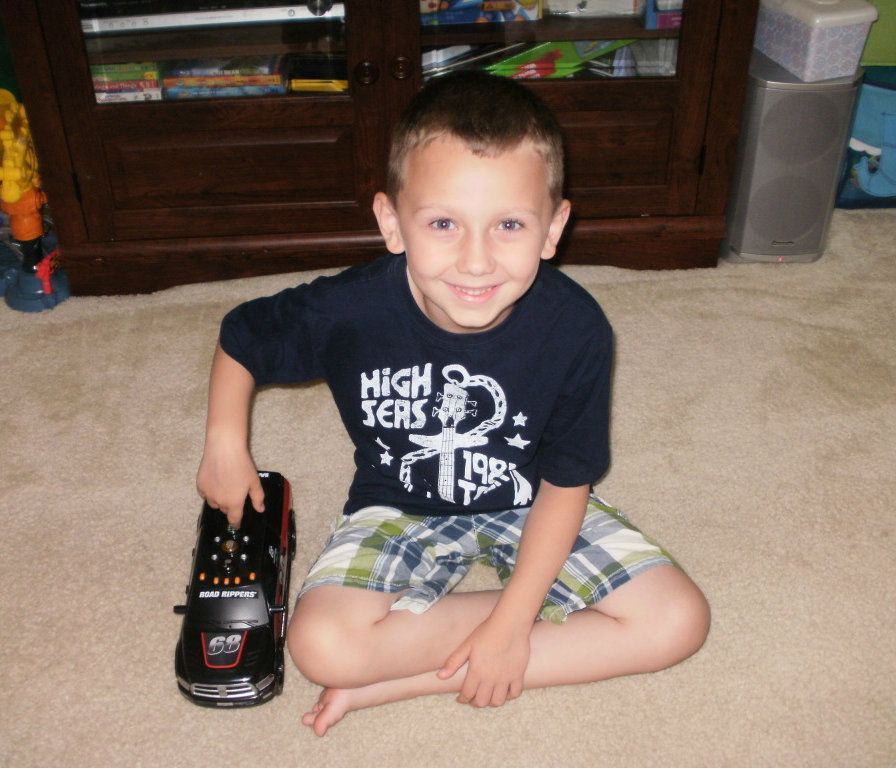 My favorite feature... The mute switch! I've always wondered why toys don't come with a mute switch and I'm very happy to say that these do. Now my boys can play with their trucks as often as they want without always having to have to noise in the background. I give
Toy State
a big thumbs up for adding that feature!
Road Rippers can be purchased at Walmart, Toys R Us, Target, and Kmart stores nationwide as well as online at Amazon.com.
Disclosure: I was provided with the product(s) mentioned above free of charge by the company or PR representative for review purposes. I was not compensated in any other way for this post. All opinions are my own.