I was on Facebook last month when I saw that
The Chalk Shop
was hosting a giveaway for one of their new products if you could guess what it was by looking at the photo... Can you guess what it is? (Photo below)
Well after a few guesses I finally figured out what it was... Sidewalk Paint! And I was so excited when they sent us some sidewalk paint along with super cool mustache chalk for the boys.
The Chalk Shop offers fun and colorful chalk in a variety of shapes and designs. Each set of chalk comes nicely packaged and is ready to be gifted, handed out at parties, or just because! They also take custom orders if you have a themed birthday party, want the chalk to come in certain colors, etc...
When our package arrived the boys were super excited to try out the
sidewalk paint
and I was honestly surprised at how simple it is to use... Just add some water, grab a paintbrush, and you're ready to go. We had a blast painting pictures, shapes, and names on the sidewalk and Brayden and Trevor were fascinated by the fact that it went on like paint and looked like chalk once it dried... Overall, it was a hit!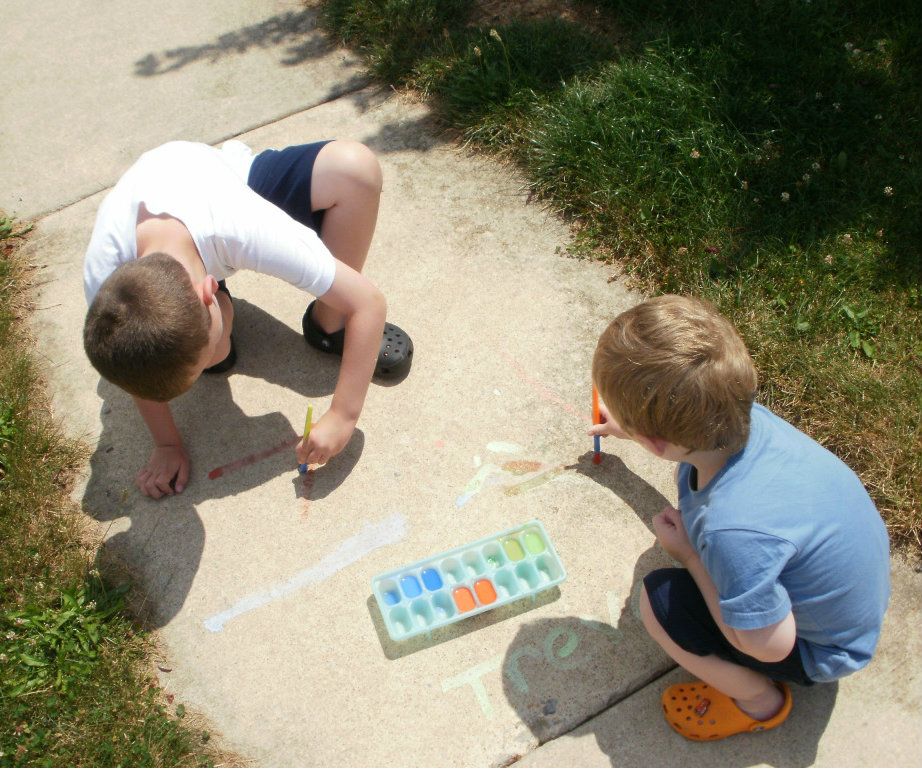 Sidewalk paint is not yet available in their Etsy shop but you can purchase
sidewalk chalk
from The Chalk Shop for as little as $5 for a set of six.
Disclosure: I was provided with the product(s) mentioned above free of charge by the shop owner for review purposes. I was not compensated in any other way for this post. All opinions are my own.