The first day of school will be here before we know it, and like most kids my boys want to make a good first impression. Brayden is at that age where the boys are always trying to one-up the other so this year I'm sending him back to school with something that's definitely going to make him stand out from the crowd...
Gutzy Gear
!
About Gutzy Gear:
Gutzy Gear's collection of cool, colorful patches (called "Gutzies") attach to our backpack strap covers which simply wrap and secure around any standard backpack, rolling bag, or messenger bag straps. Kids can decorate their straps with Gutzies to express their personal style & interests, and transform their backpack on a whim into their own statement–making personality pack that's sure to make them the envy of their pals! Both our patches and straps are easily removable with no yucky glue or sewing required…just a simple tug! Kids love the fun of decking out their backpack straps with Gutzies, trading with friends, and collecting the different designs… but this also reinforces positive themes, promotes healthy interaction with their pals, and build self esteem…something moms and dads can feel great about too! Our consistently expanding collection is always on the pulse for themes and topics that kids love, for continuous collectability and a customizable look anytime that's as endless as a child's imagination!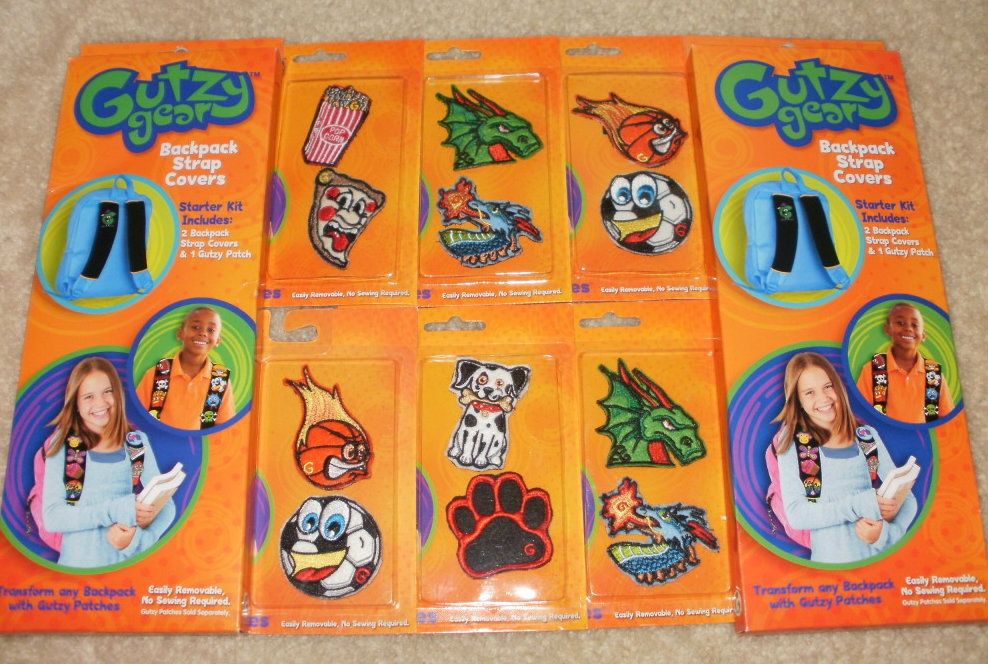 We were recently sent a package filled with 2 packs of Gutzy Straps and several different Gutzies for my boys to decorate their backpacks. Though they were a little disappointed that they didn't get any of the Character Gutzies (like their favorite super heroes and SpongeBob) they were really excited to decorate their straps with the ones they had.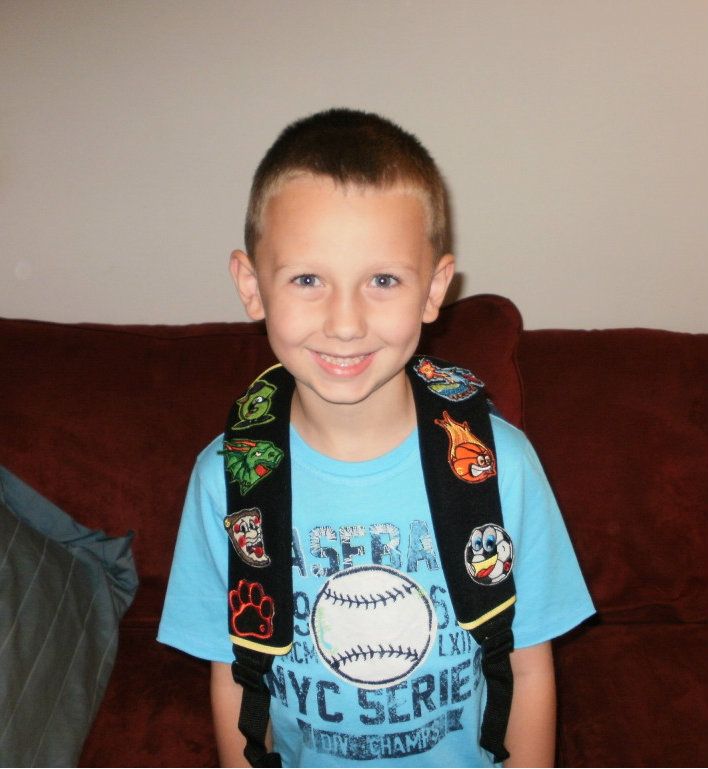 Available in several different varieties including butterflies, flowers, and flip flops for girls and skulls, sports, and dragons for boys, Gutzies are sure to make a statement about your kids. Whether they're the girly girl, the sporty boy, the rockstar, or the flower child, your kids are able to express themselves in a cool, fun way that the other kids are going to love! And what's great about Gutzies is the fact they're easily removable so your kids can share them with their new friends.
Gutzy Gear Straps are available for $9.99 for a pack of two straps and a patch and
Gutzy Patches
are available for $4.99 for a pack of two.
Be sure to come back between August 17th and 31st for your chance to win 1 of 3 Gutzy Gear prize packs during the Back to School Spree Giveaway Hop!
Disclosure: I was provided with the product(s) mentioned above free of charge by the company or PR representative for review purposes. I was not compensated in any other way for this post. All opinions are my own.