Trevor will be starting preschool this year so we were on the hunt for the perfect Back to School shoes for him. He had always wanted a pair of
Skechers
light up shoes so when he saw that the Luminators were available in his size he couldn't have been more excited. And what's even more exciting is the fact that the lovely folks at Skechers sent us a pair to review.
As soon as they arrived Trevor tore them out of the box and begged to wear them. Within seconds they were on his feet and he was stomping around the house making the lights flash. To say there were a hit would be an understatement!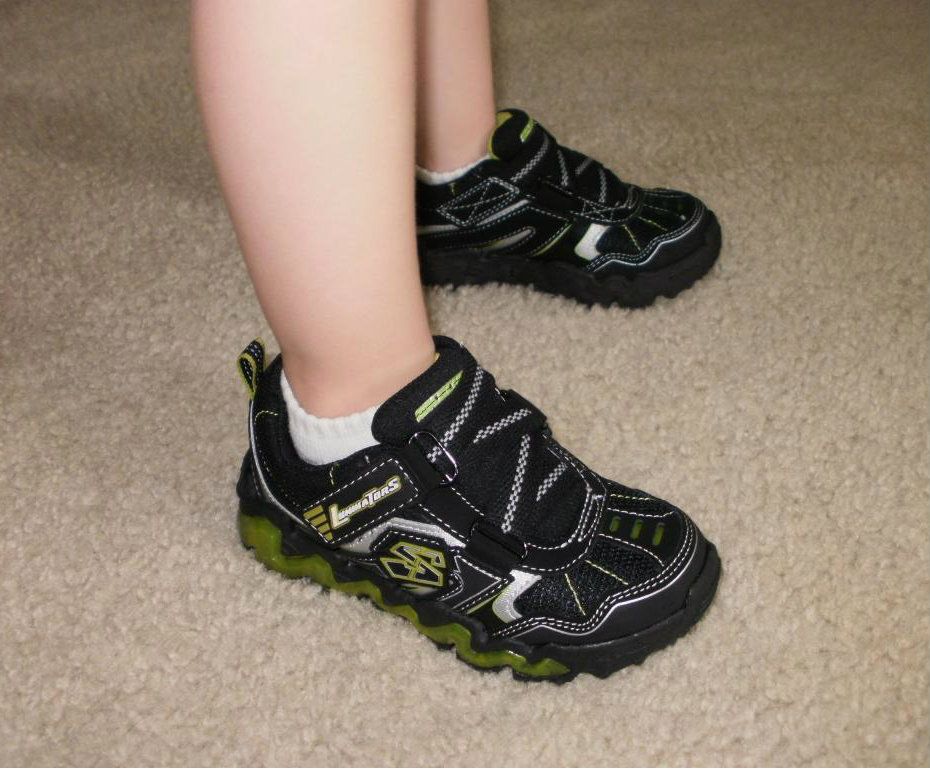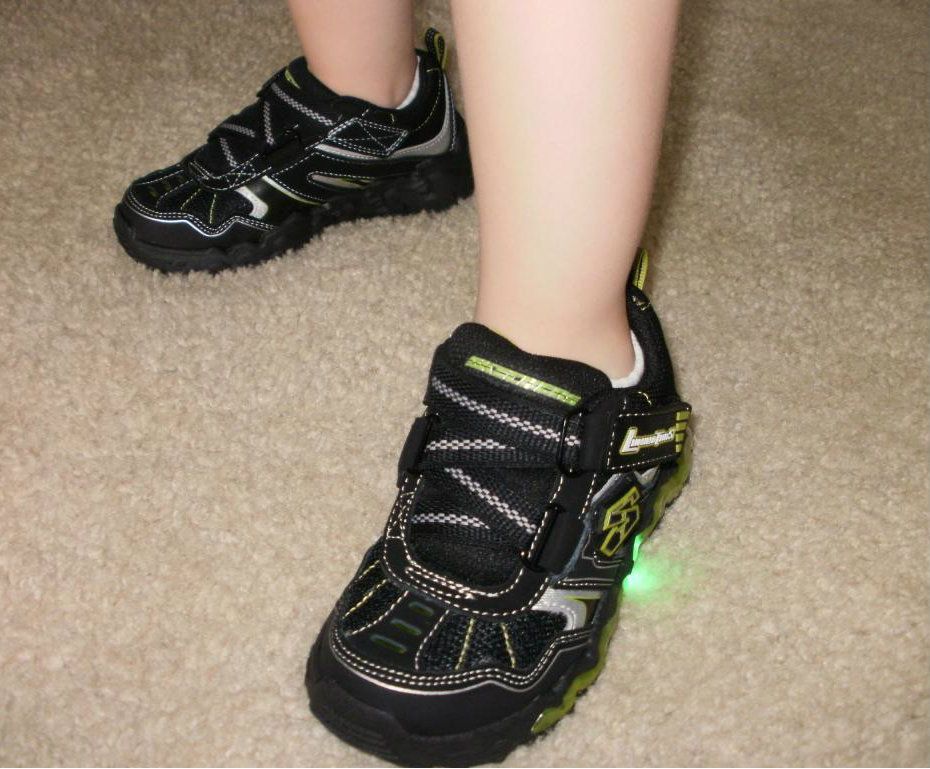 Skechers Luminators Nova Wave style
light up sneakers
feature smooth leather and synthetic and mesh fabric with zigzag straps and space-inspired detailing. They're available in black and green with green lights and black and gray with blue lights and are absolutely perfect for little kids and big kids alike. In fact, they're such a hit that even Brayden is asking for a pair next time he needs new shoes.
Their favorite feature is, of course, the lights while I happen to love the zigzag straps! No more struggling to tie shoes and get out the door on time, no more having to stop twenty times to re-tie the laces, and with the zigzag straps Trevor can get ready all by himself... That's going to be perfect when I'm trying to rush two kids off to school in the morning!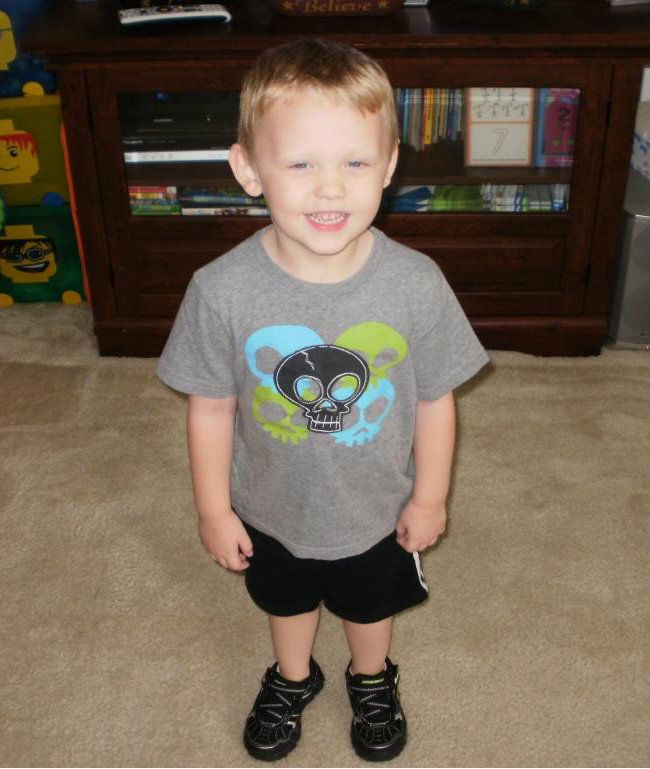 Skechers is a brand that has been around for years and is well-known for their quality and durability so I know that these shoes will last, and with my rough and tumble boys that is a necessity! Overall, we couldn't be happier with these shoes and I'm sure we'll be buying these for years.
Skechers Luminators
can be purchased online at www.skechers.com as well as in several retailers nationwide.
Disclosure: I was provided with the product(s) mentioned above free of charge by the company or PR representative for review purposes. I was not compensated in any other way for this post. All opinions are my own.