Trevor recently made the switch from the little potty to the big potty so we were on the hunt for the perfect
step stool
to make using the potty easier for him. Most step stools are either made of flimsy plastic or weren't non-slip so they just didn't seem safe enough... That's when I discovered the Joovy StepTool.
The
Joovy StepTool
is very sturdy and can actually hold up to 300 pounds so it's not only great for kids but for adults too, plus it has a non-slip top and bottom for extra safety. What I love about the StepTool, besides the fact that it allows Trevor to be more independent, is the sleek and clean design. It looks great in the bathroom or even in the kitchen when the kiddos want to help with the baking.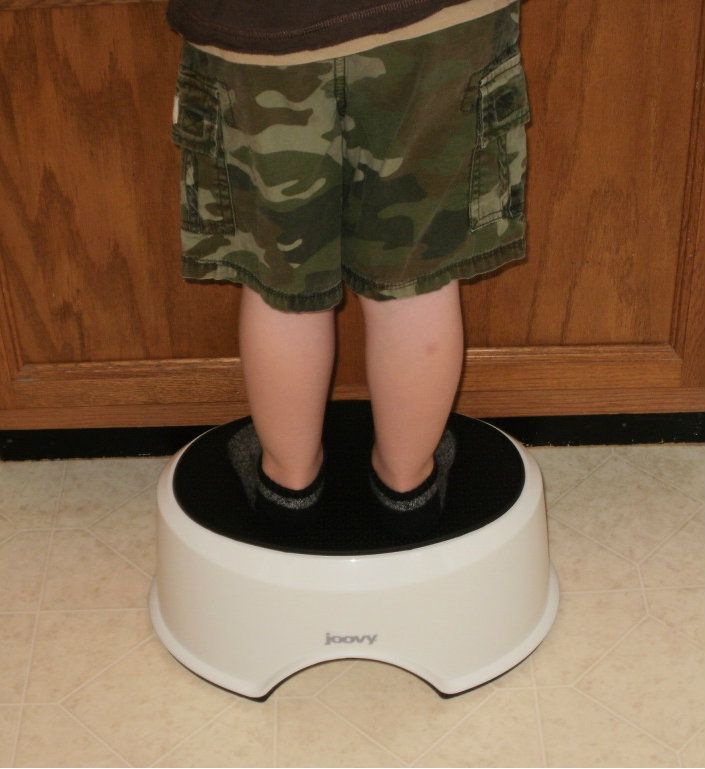 We've had our StepTool for about two weeks now and we seriously use it for everything! Trevor uses it when he's going potty, washing his hands, and brushing his teeth, and even Brayden uses it when there's a toy up high that he can't quite reach. Compared to other step stools we've had in the past the StepTool is the perfect height, a little taller than most but not too tall that Trevor's towering over the sink.
The StepTool is not only completely functional but it's also BPA, PVC and Phthalate free... What more could you ask for? The Joovy StepTool retails for $19.99 and is worth every penny in my opinion! You can purchase one today online at
www.joovy.com
or in select retailers nationwide.
Disclosure: I was provided with the product(s) mentioned above free of charge by the company or PR representative for review purposes. I was not compensated in any other way for this post. All opinions are my own.