Trevor has always been my blankie baby. I was lucky enough last year to replace his baby blankie with a larger, less raggedy one but even that one has seen better days. When I discovered HoodeBaby warmwear I knew it would be an instant hit and I was super excited when we were sent one to review.
About HoodeBaby:
Hoodebaby offers warmwear and rainwear for babies, toddlers, and kids. It is a
hooded blanket
that simplifies life for parents on the move. Slip on the hood, wrap up your babe, and go! It is faster, easier and more comfortable than a coat.
HoodeBaby warmwear is perfect for babies, toddlers, and kids of all ages. Crafted from micro-fleece and cozy baby bunting, HoodeBaby warmwear is super soft to keep little ones cozy whether you're using them as a blankie to cuddle or in lieu of a heavy coat on a cold winter day.
We were sent an adorable blue owl
HoodeBaby
to review and we absolutely love it. Both of my boys like to snuggle with it on the couch when they're watching cartoons or reading a book and since it's designed for kids of all ages it fits them both perfectly. With chilly fall mornings fast approaching, our HoodeBaby is going to be perfect to throw on Trevor while we're taking Brayden to the bus stop and even for when I'm dropping him off at preschool.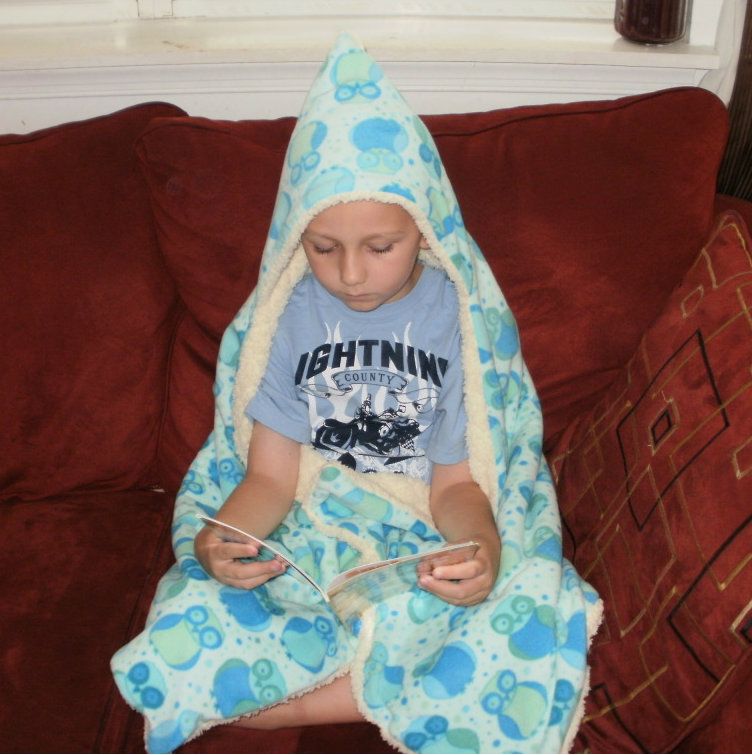 Perfect for baby showers, birthdays, and even Christmas, HoodeBaby warmwear is available in nine different colors and can be purchased online at
www.hoodebaby.com
as well as select retailers nationwide for $60.
Disclosure: I was provided with the product(s) mentioned above free of charge from Celebrity Baby Trend Expert, Rachel Florio-Urso,
for review purposes. I was not compensated in any other way for this post. All opinions are my own.