My husband and I are always looking for the perfect place to take our boys for a little family fun, and although we live less than an hour away from
Dutch Wonderland
we had never been until a few weeks ago. It was the perfect summer day so we decided to load the kids up and spend the day checking it out!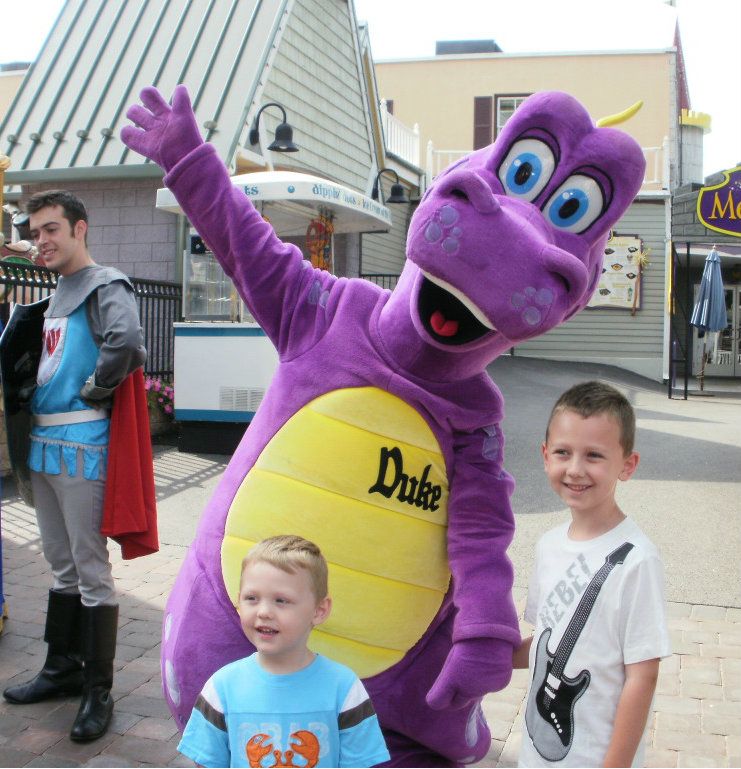 We have driven past there many times so as soon as my boys saw the big purple dragon they started screaming with delight. We arrived pretty much as soon as they opened and the line to get in was nice and short, which is always a plus with little kids. Since we had never been before we figured the easiest thing to do was to walk around and check it out, and within seconds we were on our first ride, Dragon's Lair, which quickly became a favorite.
Though some of the lines ended up being longer than we would have liked the fun we had on the rides made up for it. We went on as many as we could until it was time for lunch. Since it was a warm summer day we were happy that the Millstream Eatery was air conditioned. Thoguh I was completely impressed with the foods they offered and seating was ridiculously hard to find, in the end it wasn't too bad.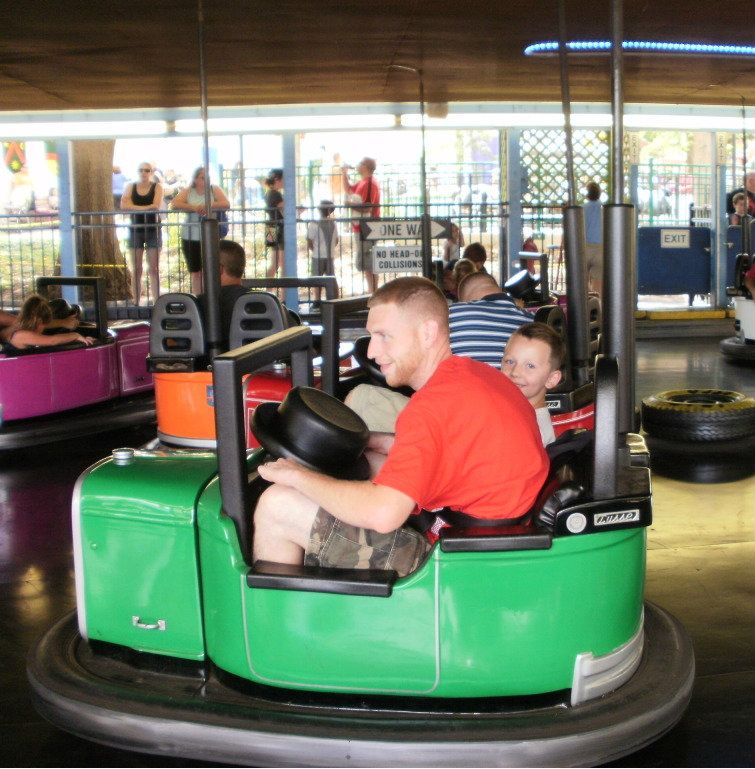 After lunch we visited the
water park
, Duke's Lagoon, and to be honest we weren't all that impressed. I think we ended up spending more time waiting in line in the changing room and at the lockers than we did actually playing in the water. There's an area with little slides for toddlers/preschoolers which Trevor was pretty impressed with but the area for big kids was so crowded that Brayden could hardly move let alone actually check out the different slides and such.
Our last stop was the train which was one of the best parts, and I honestly think that should have been the first thing we did. The train takes you all around the
amusement park
so you can see the different rides and games and it would make it easier to map out your visit. The best part of the train ride is the fact that it closes the "roads" in the park and all the nearby people stop and watch you ride through.
Overall, we had a great visit and my boys are already begging to go back!
Disclosure: I was provided with complimentary tickets to Dutch Wonderland free of charge for review purposes. I was not compensated in any other way for this post. All opinions are my own.