LeapFrog is a brand that many parents rely on when it comes to
learning toys
for their kids, and their new Touch Magic toys are no exception!
What is Touch Magic?
Touch Magic, a new product line from
LeapFrog
, brings intuitive touch technology to preschool toys for the first time. Combining fun, learning and creativity, Touch Magic learning toys use touch technology that recognizes every tap, touch and swipe to bring each product to life.
Thanks to MomSelect we were recently provided with a few Touch Magic products including the
Touch Magic Rockin' Guitar
and the Touch Magic Learning Bus as well as several activity sheets, coupons, and invites so that we could host a LeapFrog "Rock 'n Learn" Touch Magic with a few of our friends. When our party supplies arrived my boys couldn't have been more excited! Of course, they wanted to open up the toys and play right away but they had to wait until party day.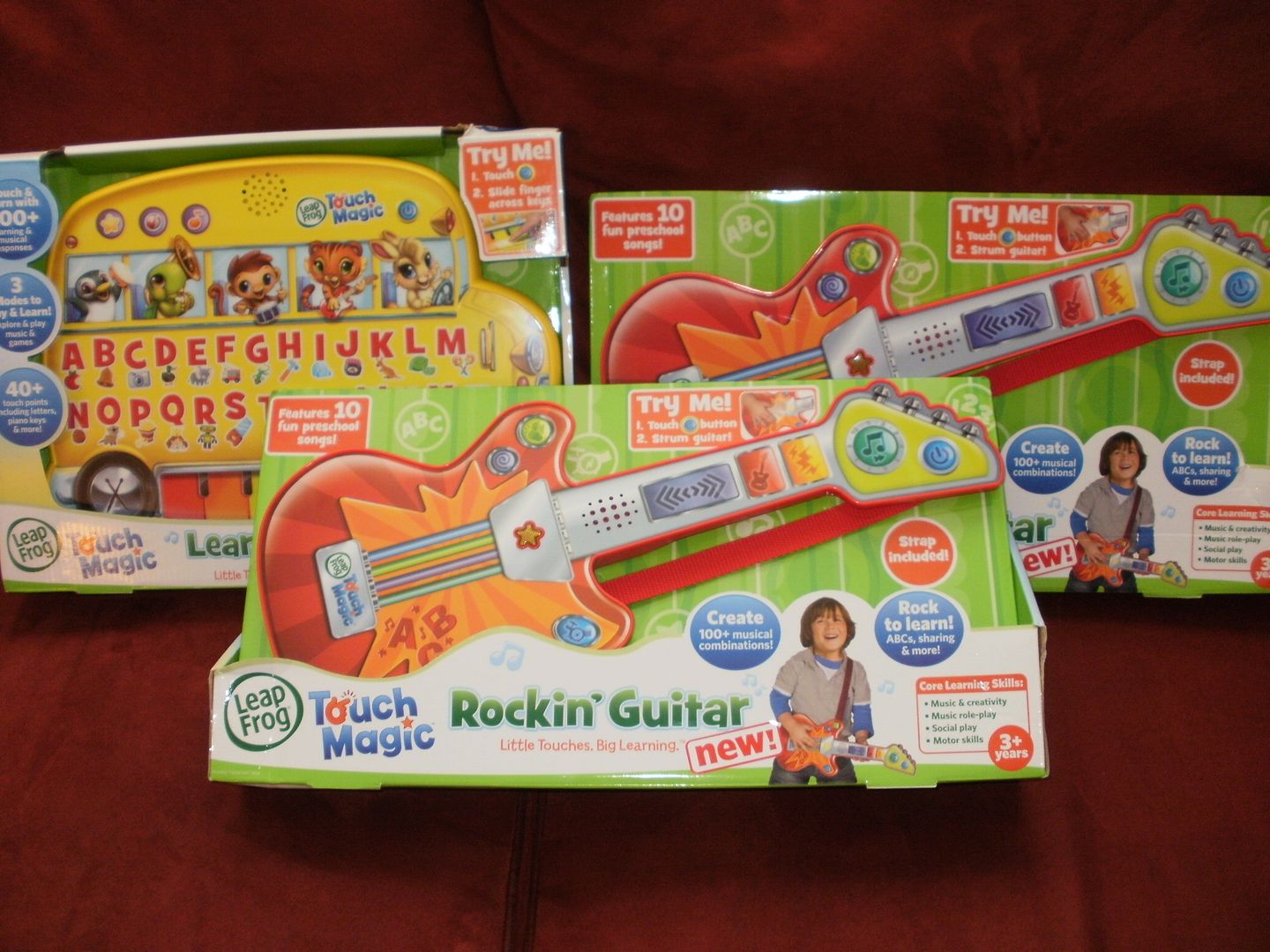 With summer coming to an end and everyone getting ready to start school we were only able to round up a few friends for the party but that didn't matter a bit to my boys! They were super excited to be able to share the new LeapFrog toys with everyone.
Party day has since come and gone and the LeapFrog Touch Magic toys were a hit, especially the guitars! It was so fun to watch all the kids rockin' out with the different songs which include Itsy Bitsy Spider, If You're Happy and You Know It, Pop Goes the Weasel, and more! Along with ten songs, the guitars feature special sound effects which the kids absolutely loved.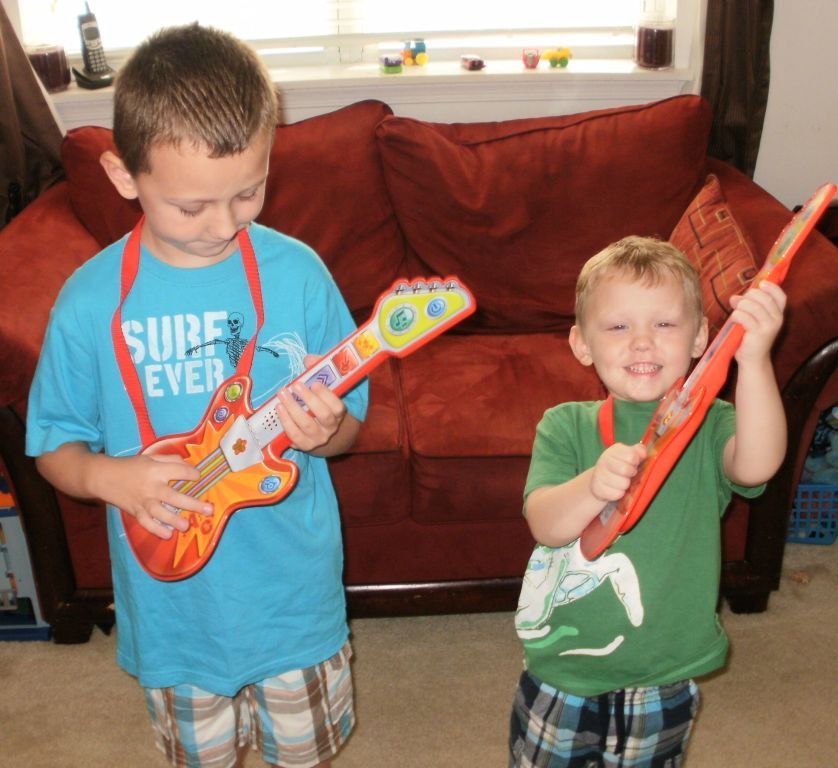 As a parent, I think the
Touch Magic Learning Bus
is absolutely perfect for toddlers and preschoolers. Children can switch between the three modes which include Learning, Letter Exploration and Music, to learn the ABC's and sing along with the band.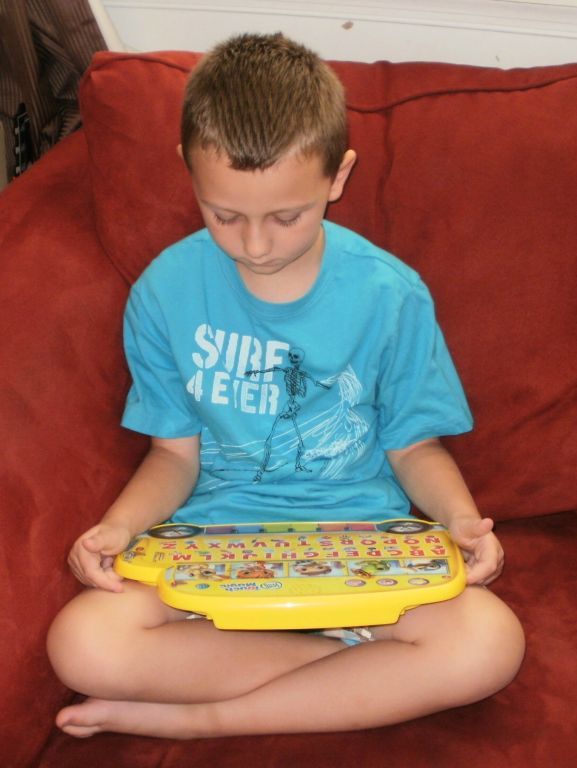 I would say that these toys are definitely a must-have for toddlers, preschoolers, and kindergarteners. They're lightweight, they're durable (and believe me, they were dropped more than a few times), and best of all they're fun and educational!
Do your kiddos own a Touch Magic Rockin' Guitar and love to rock out? Then you need to enter to win $500 during the
Rockin' Guitar Contest
! Here's how it works:
Step 1: Submit Video
Upload video of your kid jamming & learning with Touch MagicTM Rockin Guitar or your own play guitar.
Step 2: Share Video
Promote your video by sharing via Facebook and email with friends and family to view and vote.
Step 3: Great Prizes
Five videos with the highest votes and panel selections will have a chance to win $500 gift cards.
Disclosure: I received free LeapFrog products in order to host the LeapFrog sponsored Rock 'n Learn Party. All opinions are my own.