My boys absolutely love to shoot things with their foam dart guns but like most kids they tend to get a little bored with the same old toys. I recently came across a company called
Zing Toys
and I knew they would be a hit with my boys so I was very excited when they offered to send us a Z-Curve Bow and Pop Rocketz to review.
About Zing Toys:
Zing makes high-quality toys for high-action play. Our mission is to promote a healthy, active lifestyle by compelling kids to turn off their video games or smartphones, get off the couch, and get up to play. Our inventors are kids at heart with safety in mind, bringing you fun in a zillion packages: mini-monsters, boomerangs, and big bows! Soaring rockets, dart blasters, and sticky creatures!
Part of their Air Storm line, the
Z-Curve Bow
and Pop Rocketz offer high flying outdoor fun! The Z-Curve Bow comes with three foam arrows that soar up to 125 feet and is perfect for older kids while the Pop Rocketz are compact and shoot up 50 feet making it perfect for littler ones.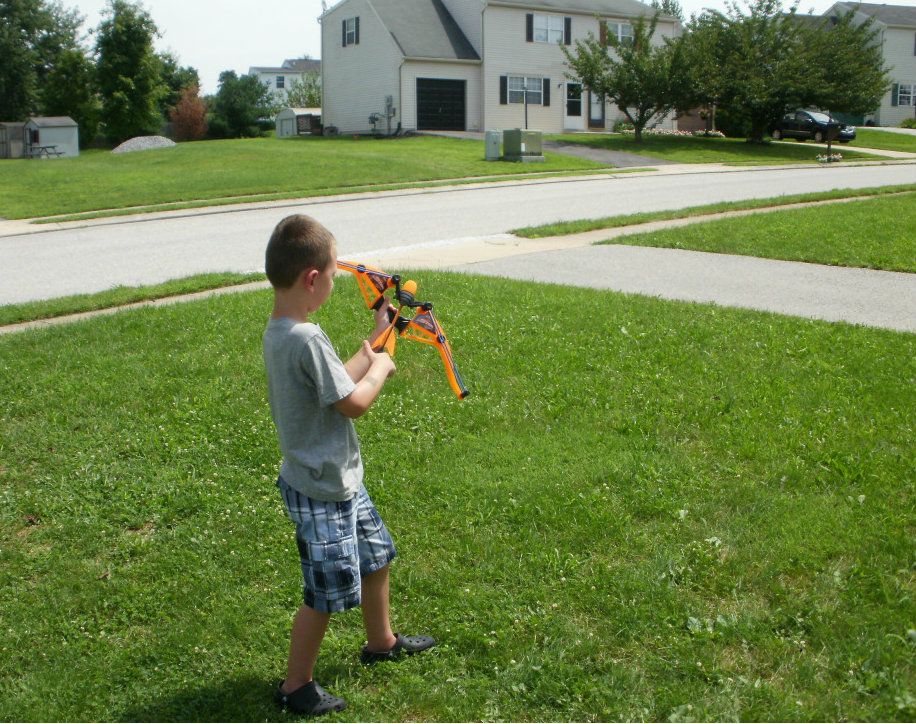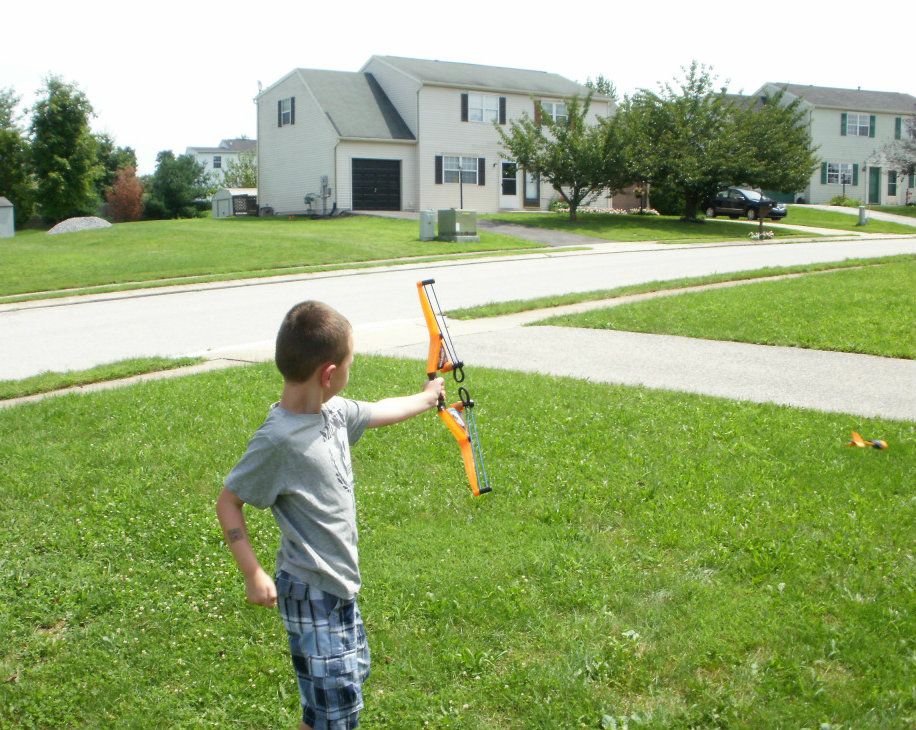 Brayden is a little on the younger side for the Z-Curve Bow so he isn't quite able to make the arrows fly as far as they can but he still does a great job with it and has so much fun trying to shoot as far as daddy! The
Pop Rocketz
are super easy to use and I love the compact size. They're perfect for Trevor's little hands and still allow him to be able to play with the bigger kids.
Overall, my boys and even my husband and I had a blast with the Z-Curve Bow and Pop Rocketz from Zing Toys and I would definitely recommend them to anyone with rough and tumble boys!
One lucky reader is going to win a Z-Curve Bow from Zing Toys!
Enter using the Rafflecopter form below.


a Rafflecopter giveaway
Disclosure: I was provided with the product(s) mentioned above free of charge by the company or PR representative for review purposes. I was not compensated in any other way for this post. All opinions are my own.