Trevor is completely obsessed with sunglasses... He has at least 5 pairs and is constantly begging for more. As obsessed as he is with sunglasses he is equally as obsessed with Crocs so when he learned that Crocs made sunglasses he was super excited! And when they sent us a pair of
kids sunglasses
to review he was even more excited!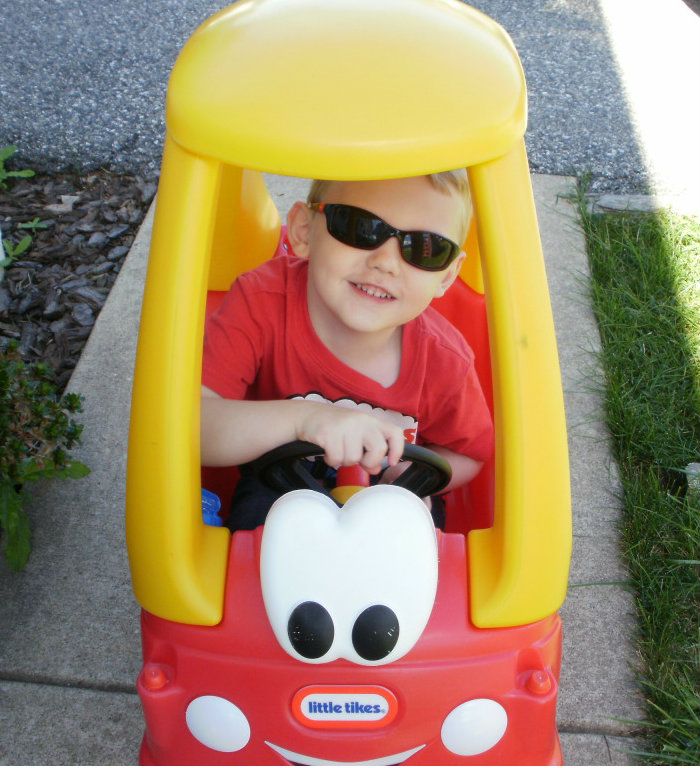 Did you know that Crocs made sunglasses? I honestly didn't up until a few weeks ago but boy am I glad they do. Crocs' new line of eyewear includes both adult and kids styles, with lots of fun colors and classic shapes incorporated into the line.
Lens Features:
(Adults only) Eco friendly polarized lenses made of cellulose, a natural and renewable resource
100% protection from UV rays in both the adults & kids styles
Jibbitz™ Hinges:
Patented hinges that flex to fit all face shapes
Interchangeable parts to make unique sunglass combinations
Available in a variety of colors to suit anyone's style
Trade, mix and match with family and friends
Optional hinge packs and temple arms (sold separately)
What's really neat about these sunglasses is the patented hinges and interchangeable parts that allow kids to create their own unique combinations by mix and matching with multiple pairs. It's definitely a fun take on accessorizing!
Because
Crocs
brand is well-know for it's quality products I honestly expected these sunglasses to be a little more pricey than they are, but they're super affordable! You can purchase kids sunglasses for $19.99 and adult sunglasses for $39.99 a pair, plus you can purchase additional hinge and temple packs too.
These sunglasses are a huge hit with my kids and I'm sure they will be with yours too!
Enter using the Rafflecopter form below.