Welcome to the Gifts For My Girlfriends Giveaway Hop hosted by
BloggerPR
! September is Women's Friendship Month, so we decided to celebrate our girlfriends! In honor of these friendships, we have put together an event to highlight some of the best gift giving ideas for our girlfriends! An awesome group of bloggers have come together to bring you some amazing giveaways to help you celebrate your friendships and win some great prizes, too! This event will end on September 27th, which gives you plenty of time to hop down the linky list below!
Here at Life With Two Boys we have an awesome gift for your girlfriends... A Miche Bag Demi Base and two Demi Shells! Check out my review below then enter using the Rafflecopter form. Good luck!
I am a sucker when it comes to a gorgeous handbag... If it's stylish, unique, and affordable I have to have it! Luckily, Miche Bags are all that and more!
Not familiar with
Miche Bags
? Here's how it works... You start with a Base Bag- Classic, Demi, Prima or Petite- then you slip one of their stylish Shells over the Base Bag and you're all set! What's great about Miche Bags is the fact that you change the look of your purse simply by changing the shell, without the hassle of moving all your essentials from one bag to another... Plus, all you have to buy is a new shell which is much more affordable than buying a whole new handbag.
I was recently provided with a Demi Base and two Demi Shells including Eve and Joella to review. The Demi Bag features one zippered pocket, one small open pocket, two medium pockets, one cell phone pocket and two pen holders with a top zipper closure. It holds all of my essentials and is the perfect size for everyday use.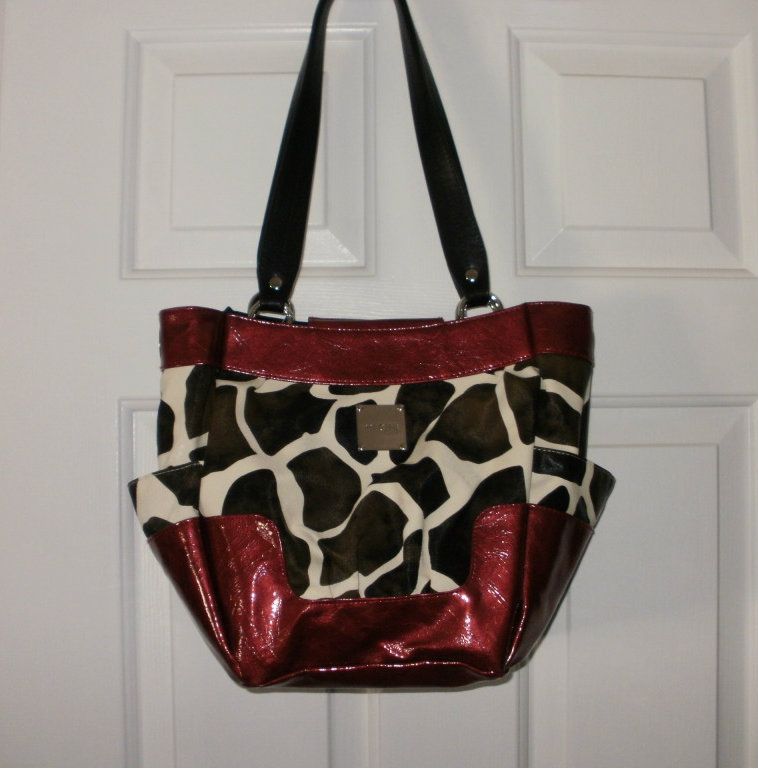 The Eve and Joella Shells are new for this fall and they are absolutely gorgeous! The Eve Shell features Matte faux leather with a basket weave front panel accented by subtle pleat detailing... It's the perfect
black handbag
for all seasons! The Joella Shell is my absolute favorite. It features Giraffe-print faux leather with super-shiny wrap-around red patent accents along the bottom and top along with side pocket storage. It's wild, it's classy, and best of all, it's fun!
You can purchase the Demi Base for $44.95 and the Shells for $39.95 to $44.95. Are you a stay home mom looking for a little extra income? Miche also offers amazing
work from home opportunities
! For more info, check out their website at www.michebag.com.
This giveaway is open to US residents, ages 18+


a Rafflecopter giveaway