Keeping Kids Creative has been in full swing for a little over a week now and we are giving away some awesome prizes... One of which is an awesome prize pack from Klutz. Well, we were recently sent a few Klutz
how-to books
to try out and my boys love them!
Not familiar with Klutz? Klutz offers activity books and other fun stuff for kids including crafts, games & puzzles, drawing, science, and building how-to books... All of which are perfect for kids ages 3 to 103!
Klutz activity books are the perfect way to keep kids creative! We were sent the Star Wars Folded Flyers, Lightning McQueen Build & Race Cars, and the Coin Blaster Arcade to review.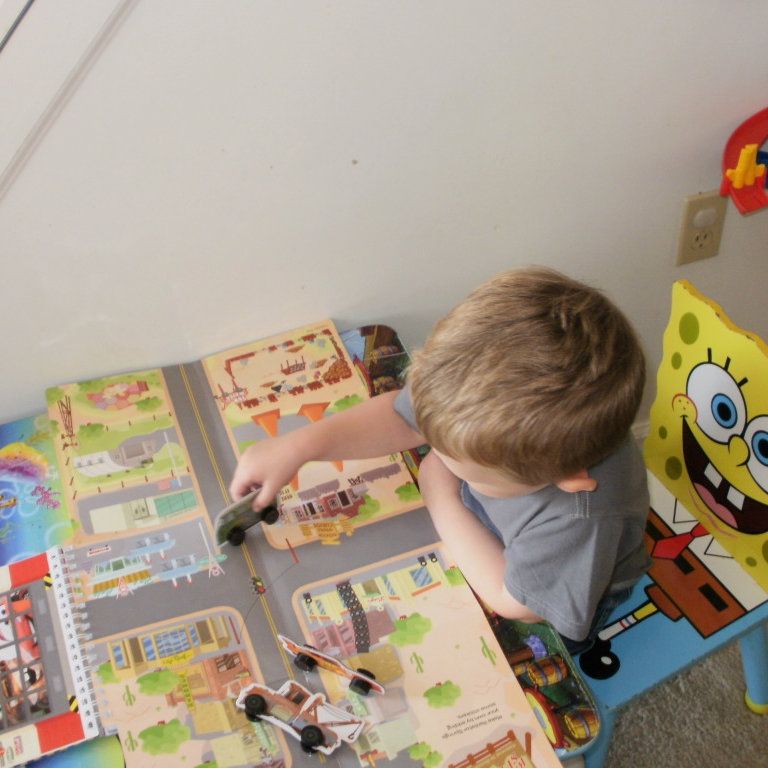 I would have to say our favorite is definitely the
Lightning McQueen Build & Race Cars
activity book. This book comes with 12 punch-out cars, 16 interchangeable snap-on wheels, reusable stickers, giant foldout racetracks, and a pop-up storage garage. It's super easy for kids to build their favorite Cars characters and race them around! And when they're done you can fold the track back up, put the wheels back in their case, and store the cars in the garage for easy storage.
The Star Wars Folded Flyers is another really neat
activity book
. This activity book comes with all the paper and instructions you need to make 30 paper starfighters. What's really neat about this activity book is the fact that the paper is completely custom to represent galactic vehicle exteriors, 100% authentic to the last bolt. Now kids can create their fleet and fly them around the living room as if they were in outer space!
The Coin Blaster Arcade is definitely a fun game for older kids. With Coin Blaster Arcade, kids can flick coins with surprising speed and accuracy using the included coin blasters (the world's first coin-operated, finger-powered mini-cannons, only from Klutz). The book is full of ten different tabletop target games including Hot Shot Hoops, Break the Bank, Skee Coin, and Penny Putt Golf that let kids test their coin blasting mastery. I'd say it's definitely a fun way to keep kids entertained on a rainy day!
You can purchase each of these how-to activity books and many more at
www.klutz.com
.