It is important to encourage creativity in your kids no matter what age they are, but some products simply aren't safe when it comes to infants and toddlers. I'm sure at some point every parent has had an incident where their little ones put something in their mouths that they shouldn't have... I know we have on more than one occasion. So the question is, how do you allow your 6 month old or even your 1 year old to be creative worrying about them sticking their fingers covered with toxic paint in their mouth? The answer... Wee Can Too edible art supplies!
Wee Can Too
art supplies are made with food-based organic ingredients so they're 100% safe for those curious little Picasso's! You can allow your 1 year old to finger paint without worrying that they'll stick their fingers in their mouths because that's exactly what Wee Can Too products were made for.
Luckily, we are past those stages in life but I was still very excited when Wee Can Too offered to send us a few art supplies to try out. We received the Naturally Safe Tempera Paint and the Veggie Sidewalk Chalk to review.
The
Naturally Safe Tempera Paint
comes in 2 ounce jars in powder form and can easily be mixed with water to make over 12 ounces of paint. Each set comes with four colors and is a lot of fun for kids ages one and up. One thing I did notice about this paint is it smells a little odd, now that didn't change the fact that we absolutely love it but every time I walk past Trevor's pictures hanging on the fridge I can still smell the paint.
The Veggie Sidewalk Chalk is so different than your average sidewalk chalk. First off, it is made with all organic ingredients, contains no lead, and is 100% safe even for infants. The chalk is a very thick consistency and holds up so much better than your average chalk which is definitely a plus, and the colors are so much more vibrant too!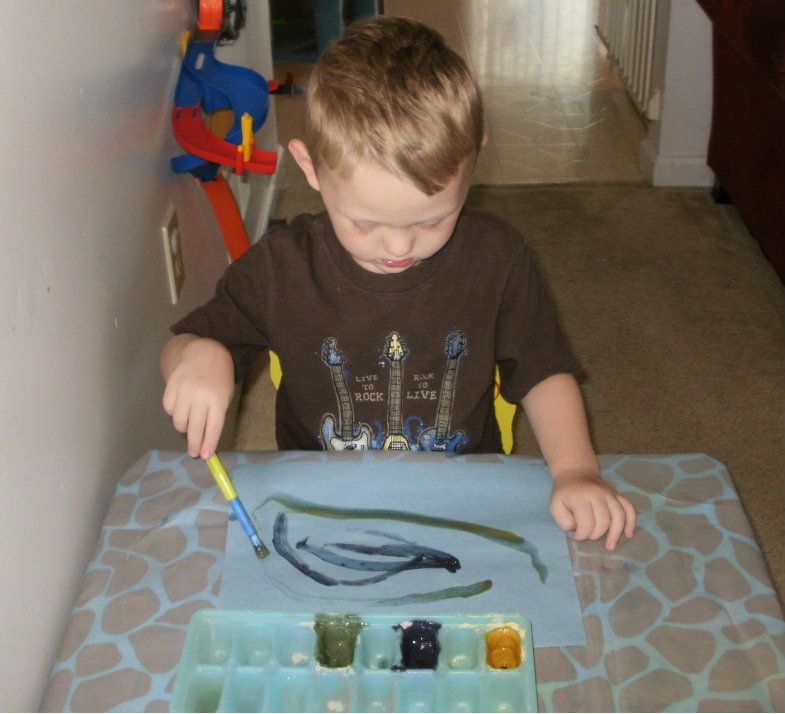 Wee Can Too
edible art supplies
are a little on the pricey side but I definitely recommend them over toxic paints any day! You can purchase the Naturally Safe Tempera Paint, Veggie Sidewalk Chalk, and all of their other products on their website at
www.weecantooart.com
. And be sure to come back next week for your chance to win an awesome Wee Can Too prize pack during Keeping Kids Creative!
Disclosure: I was provided with the product(s) mentioned above free of charge by the company or PR representative for review purposes. I was not compensated in any other way for this post. All opinions are my own.