Though I'm pretty laid back most days I have always been a girl that loves a good sparkle... Especially when it comes to eyeshadow and lip gloss. I recently discovered a brand of makeup called Hard Candy, which is not only sparkly, but it's also fun, colorful, and affordable!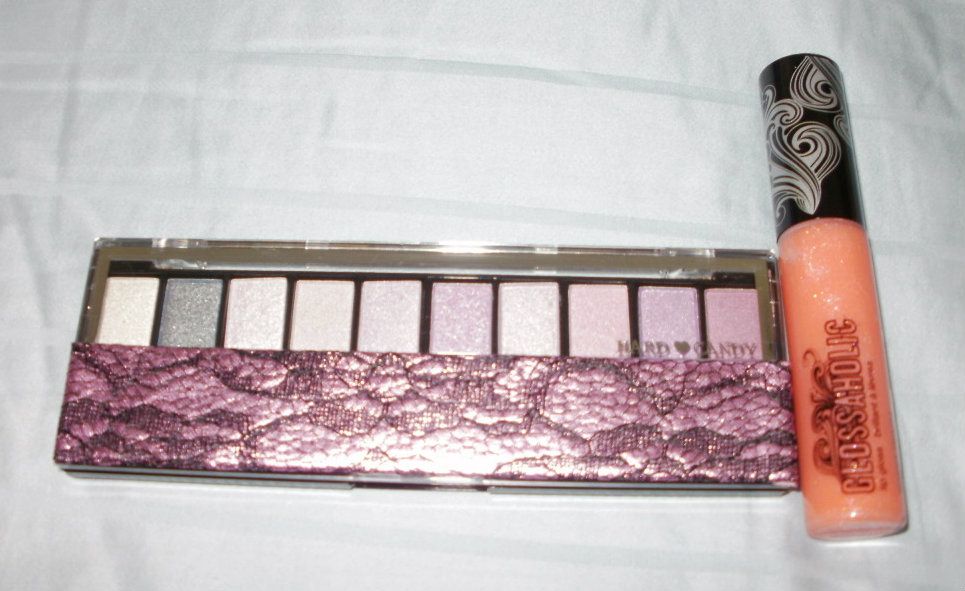 Hard Candy recently sent me two of their new fall/winter products to review and I immediately fell in love. The first of the products is the
Top Ten Eyeshadow Collection
which is available in five color collections including blues, greens, pinks, purples, and neutrals. I was sent the Pinking of You palette which is a wonderful combination of light and dark pinks as well as white and grey too. Because each collection includes ten different colors it's really fun to mix and match and see what kind of looks you can come up with.
I was also sent the new Sweet Peach Glossaholic Lip Gloss to review. The
Glossaholic lip gloss
is HUGE and features a ginormous applicator that covers your lips in one easy swipe. This lip gloss is super shiny and are infused with prisms of color that make your lips appear fuller and plumper. The Sweet Peach shade smells amazing plus it's the perfect compliment to the Pinking of You Top Ten palette.
What I absolutely love about
Hard Candy
makeup, besides the variety of colors they have to offer, is the price. These lines have been specifically created for Walmart and because of that they're really affordable. The Top Ten Collections are available for $6 and the Glossaholic Lip Gloss (which is big enough to last a year... or more) is only $5. They're the perfect prices for stocking stuffers and basket fillers this holiday season!