ALEX Toys are definitely a favorite in our house. We have worked with them a few times on product reviews and I've actually purchased their products multiple times because we enjoy them so much. Well, ALEX recently sent us one of their newer products to review... The 3D Cityscape.
The
3D Cityscape
is a puzzle and play set in one! Kids can build an entire city with super tall skyscrapers then drive their little cars around on them or have their favorite super heroes rescue a city in distress. The 3D Cityscape features 41 giant puzzle pieces making it perfect for even the littlest builders.
We've had the 3D Cityscape for a few weeks now and we love it. The giant puzzle pieces are perfect for Trevor who's just started to get interested in jigsaw puzzles as opposed to peg board and chunky puzzles. Plus, they're super sturdy and durable so they hold up well to the multiple times we've taken it apart and put it back together.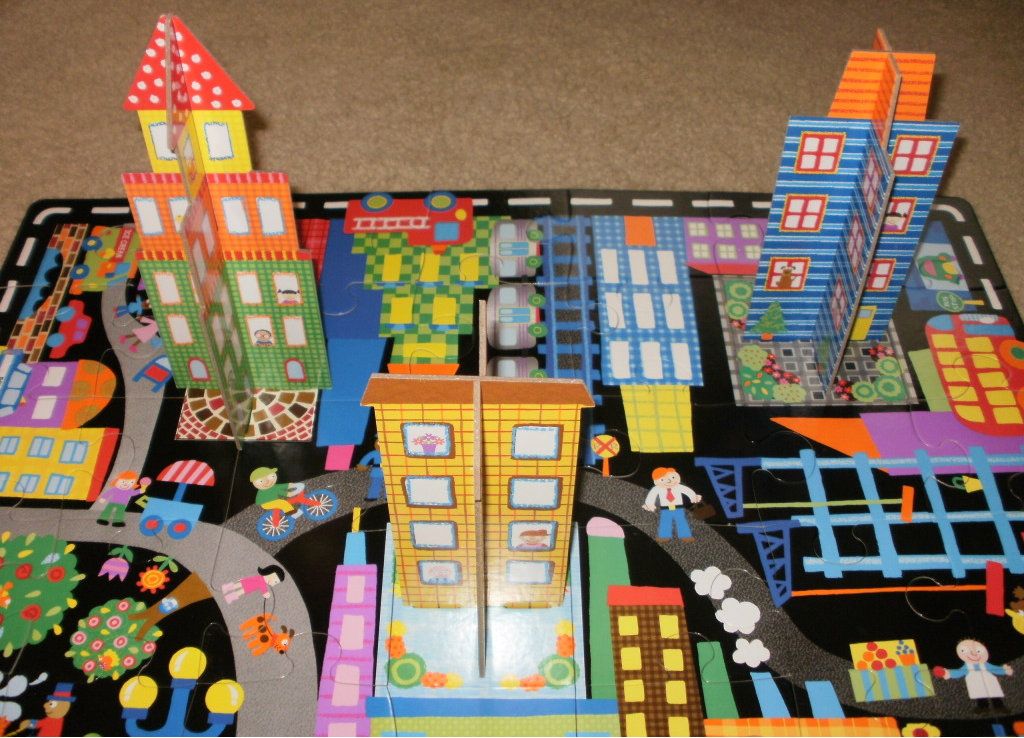 The 3D Cityscape is part of the Little Hands product line that ALEX offers which are specifically designed for the physical, cognitive and practical needs of toddlers and preschoolers. We have several products from this line and they have definitely helped Trevor develop the skills that he needs as an almost four year old. But what's great about
ALEX Toys
is the fact they offer products for babies and big kids too!
You can purchase the 3D Cityscape from ALEX Toys for $21.95 online at www.alextoys.com as well as in several retail stores nationwide. Think you kids would love a 3D Cityscape of their own? Come back between November 15th and 29th for your chance to win one during the Happy Holidays giveaway hop!