I am one of those parents that always has to take photos of important events in our lives... Whether it's first steps, preschool graduation, holidays, or even just fun filled days at the park, I have my camera right there with me. My problem, however, is that I'm not one to really print out the photos after I take them. They usually just stay in the memory card and eventually I will print a few out to give to the grandparents or I'll use them to make personalized Christmas gifts. Well, let me tell you about this really neat company called Fracture.
Fracture is a
photo decor
company that is changing the way people print and display their personal digital photos. Fracture takes your digital photos and prints them onto glass, creating a final product that is picture, frame, and mount, all-in-one. Fracture offers a variety of photo sizes and you can choose to either hang them on the wall or have them stand mounted.
I was recently provided with a code to try out the Fracture process and purchase a Fracture of my own. The process is super easy... First you upload your digital photo, choose a shape, border, and size, decide whether you want it wall or stand mounted, and you can even crop, grayscale, and resize your image. Finally preview your photo, add it to your cart, checkout, and wait for your Fracture to arrive.
I was a little worried to see how the
Fracture
would look when it arrived, but I was very impressed. It actually looks exactly like it did when I previewed it. And I was very pleased with the way it was packaged in foam, between sturdy cardboard, and sealed to keep it safe!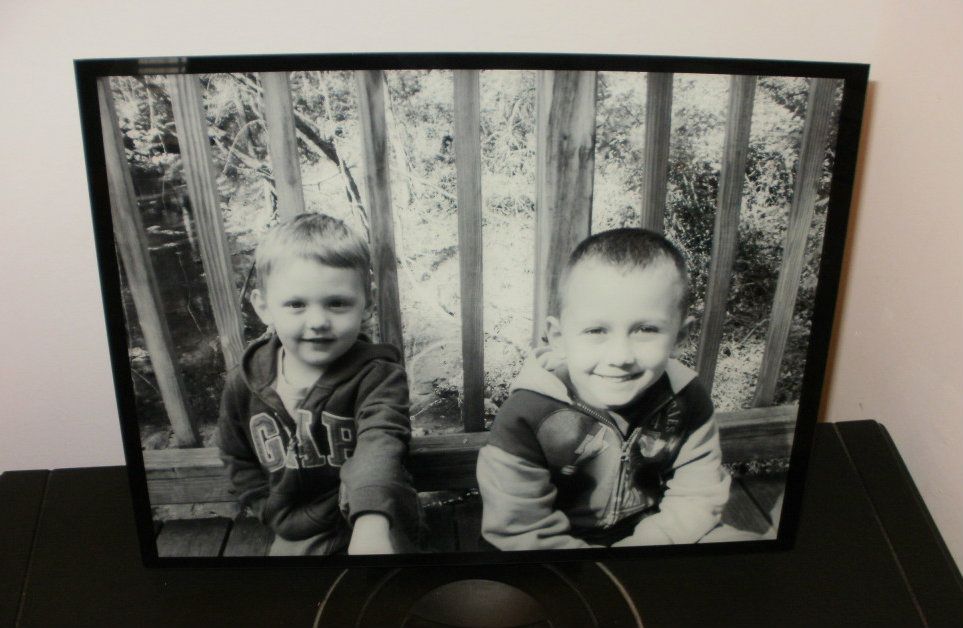 The Fracture is extremely lightweight while being completely durable at the same time. Plus, Fracture offers a Life-time Satisfaction Guarantee which covers all manufacturer's defects such as ink fading or chipping, foam board tearing or separating from glass, matte board stands bending or tearing, or your Fracture arriving damaged.
Fractures will definitely make a wonderful
personalized gift
for your loved ones this holiday season, and best of all they're super affordable with prices starting at just $10. Receive 10% of any order of $100 or more using code: LWTBPROMO
One lucky reader is going to win a 12" Fracture with FREE shipping!
Enter using the Rafflecopter form below.
a Rafflecopter giveaway