I've mentioned before how much my boys loved stuffed animals and we are always on the lookout for new "friends". Well, we were recently sent a
Bumpidoodle
to review and this bad boy was quick to reach BFF status with Trevor!
What are Bumpidoodles? Bumpidoodles are pillows with personality that are destined to become your child's favorite nap-time companion. Bumpidoodles are also perfect for play-time, since they're lightweight and have fun, unique personalities that keep kids engaged. Bumpidoodles are available in two sizes, floor cushion (30" L x 10" H, 30" W) and bitty pillow (15" L x 7" H, 15" W) and come in a variety of different characters that your kiddos are sure to love.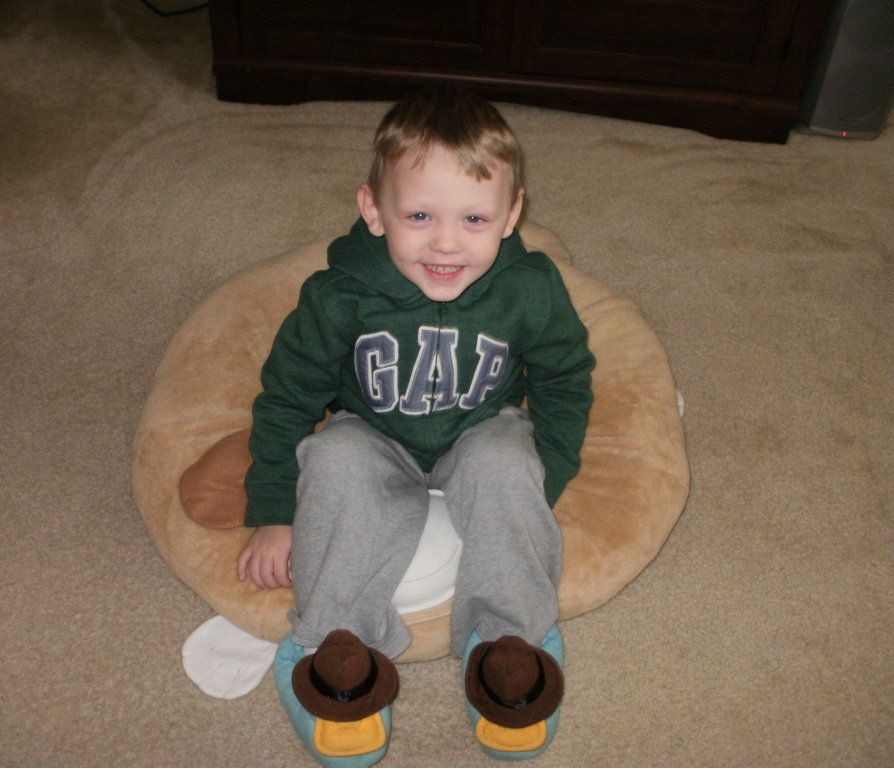 We were sent a floor cushion Dillon Dog to review and we absolutely love it! The
large floor cushion
Bumpidoodle is the perfect size for Trevor to sit on, lay on, and play on, and when he's ready to relax, it's the perfect size for him to use as a pillow or cuddly friend too. Dillon Dog is super plush and oh-so adorable with his floppy ears and little tail.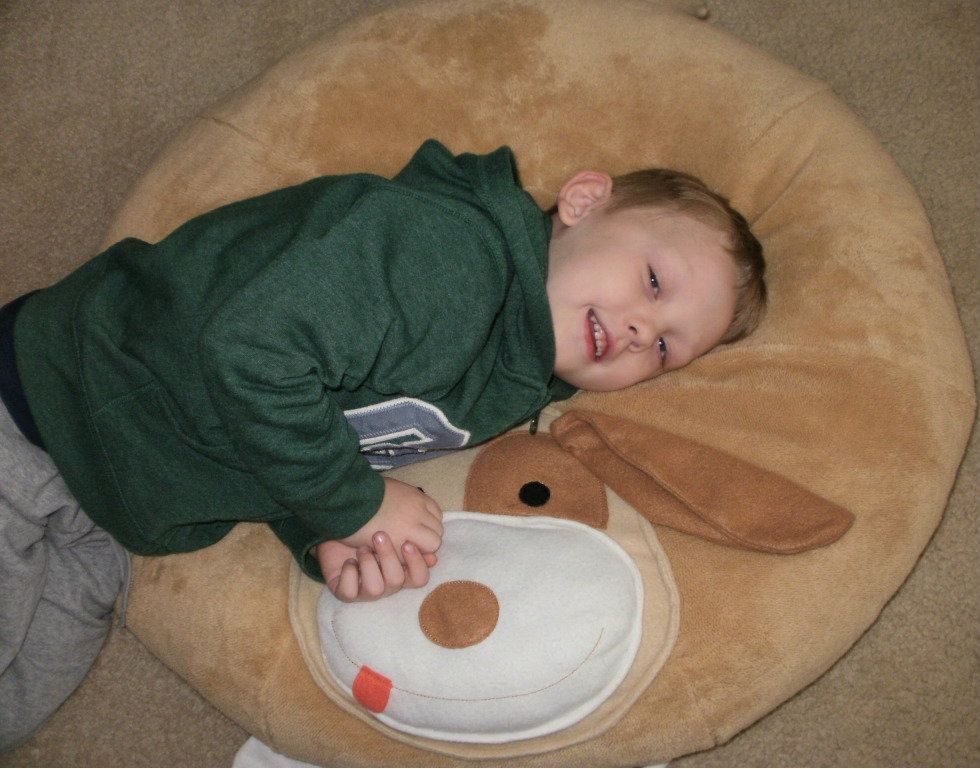 One of my favorite features about Bumpidoodles, besides the fact that they're super cute and fun for kids, is the fact that the cover is machine washable! Moms know that accidents are bound to happen and we need products that can easily be thrown into the washing machine when said accident happens all over them. So, if your kiddos spill juice or food on their Bumpidoodle, vomit on their Bumpidoodle, or have any other kind of kid-sized accident on their Bumpidoodle, simply unzip the cover and throw it into the wash!
Bumpidoodles are absolutely perfect for kids ages two to teen and can be purchased for a new low price of $29.99 for the large floor cushion and $19.99 for the bitty pillows.