HEXBUGS have been a favorite in our house for quite a while now. Last year the boys got to have a
HEXBUG Halloween Party
and it was a huge hit. Well, this year HEXBUG was kind enough to send us one of their newer products, the HEXBUG Warriors Battle Arena, to review.
HEXBUG Warriors are battling HEXBUG robots that come equipped with mechanical weapons and armor that can be used in their battle. Each HEXBUG warrier has two modes of play- Training Mode, with unlimited health, for scrimmages and testing purposes, and Match Mode for competition. When the warrior's are put in Match Mode, each robot's shock sensor activates its damage indicator light which changes colors from green to yellow to red as its health decreases.
The
HEXBUG Warriors Battle Arena
is the perfect place for the warriors to battle. The arena comes with two warriors and weapons. The battle arena is just a little stage for the warriors to brawl but it can be expanded by adding the Battle Stadium (sold separately for $29.99).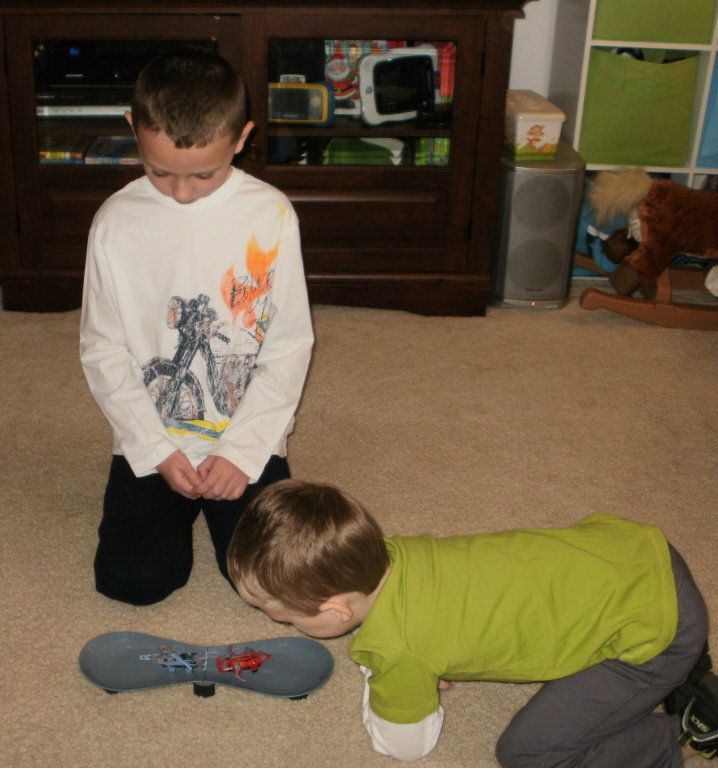 My boys have so much fun watching their battling robots fight in the the Battle Arena. It's always interesting to watch and see which warrior will defeat the other in the end. What's great about the
HEXBUG Warriors
is the fact that they can be reset after each match so they can battle again and again.
This toy is an absolute hit with my boys and I'm sure your kids would enjoy it too! You can purchase the HEXBUG Warriors Battle Arena for $19.99 as well as additional Warrior for $7.99 each. And don't forget about picking up some HEXBUG Nano's which make excellent stocking stuffers for the kiddos!