As I've mentioned before my boys are really into their video games and learning gadgets... Well, having two boys playing two different video games in the same room can tend to get a little loud, not to mention confusing for them since they're hearing two different games at the same time. We were recently introduced to JBuddies
kids headphones
and I'm so glad we were!
JLab, Amazon.com's leading earbud seller, recently introduced its first line of kids' headphones... JBuddies. JBuddies are acoustically designed and formed for children aged 2+. With safety in mind the JBuddies feature a built-in volume limiter, which ensures a safe listening experience, limiting the volume to less than 90dB. JBuddies eye-catching designs are manufactured with a durable, split resistant plastic and include a travel pouch for busy parents on the go. JLab didn't miss a beat when it came to detail; the JBuddies include hypoallergenic ear cushions, multiple theme stickers, an easy to use volume knob, built-in volume limiter, and designs and colors that kids are sure to love.
As a parent I've always been concerned about letting my boys use headphones... That was until our JBuddies arrived.
JBuddies
are designed specifically for kids which I absolutely love. The volume limiter lets me feel safe about my boys using them, not worrying about them possibly damaging their hearing.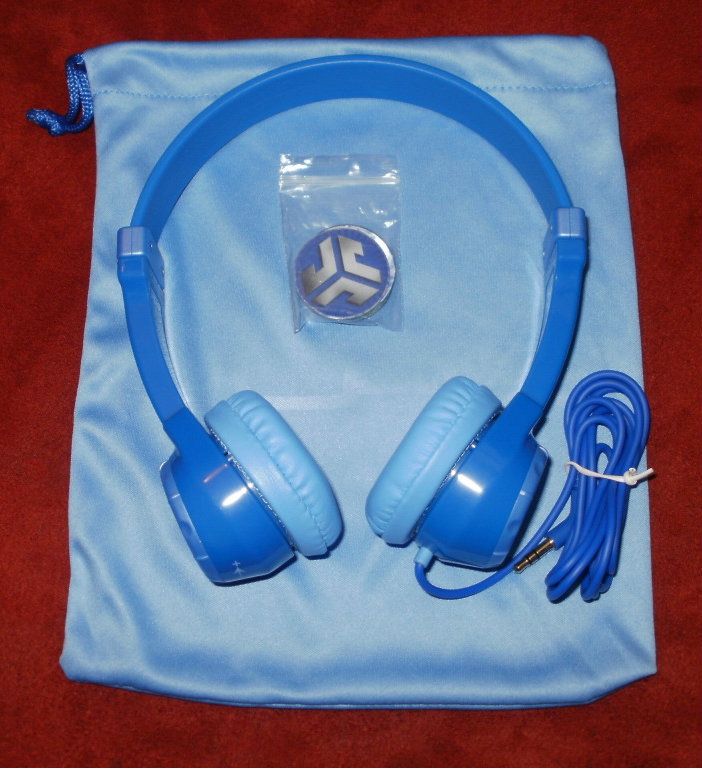 JBuddies are not only safe for kids, but they're also so cute too! Each pair comes with multiple graphic disks that can easily be added to their headphones by peeling and sticking. Now kids can personalize their headphones to suit their personality and change it up when they want something different.
What's really great about JBuddies is the fact that they're compatible with so many different products from portable DVD players, handheld gaming systems, learning tablets, MP3 players, eReaders, laptops, and more! If it has a 3.5 mm jack, it's compatible!
JBuddies
Volume Safe Kids Headphones
have been a huge hit with my boys and myself and I'm sure you and your kiddos will love them too! You can purchase JBuddies in a variety of colors for boys and girls from Amazon.com for a suggested retail price of $39.95.