Big Boots are one of the top toys on Brayden and Trevor's Christmas lists this year so you can imagine their excitement when Mattel sent us a
Matchbox Big Boots
Dino Chopper to review as part of our 2012 Holiday Gift Guide.
Not familiar with Big Boots? Big Boots are tiny action figures that always land on their feet. Big Boots characters love to get airborne, and bounce right back up no matter how they land. No matter how you play with Big Boots they're sure to be a hit!
Big Boots to the Rescue!
It's big adventure with the Big Boots Dino helicopter! If there's a rampaging dinosaur on the loose, this huge helicopter can speed to the scene and drop, launch, and fling Big Boots figures into battle. Boys will love playing out all the heroic action and adventure of flying to the rescue, performing incredible rescue stunts with the figures, and bringing them back up to safety.
The Dino Chopper comes with three
Big Boots
characters that are all dressed up in their dino-fighting gear and are ready for action. The Dino Chopper includes multiple launching points for the Big Boots to experience some awesome free-falling, skydiving action. Then, once the dino (not included) has been captured, simply attach the Big Boots to the cable and bring them back up by winding the chopper's rotors.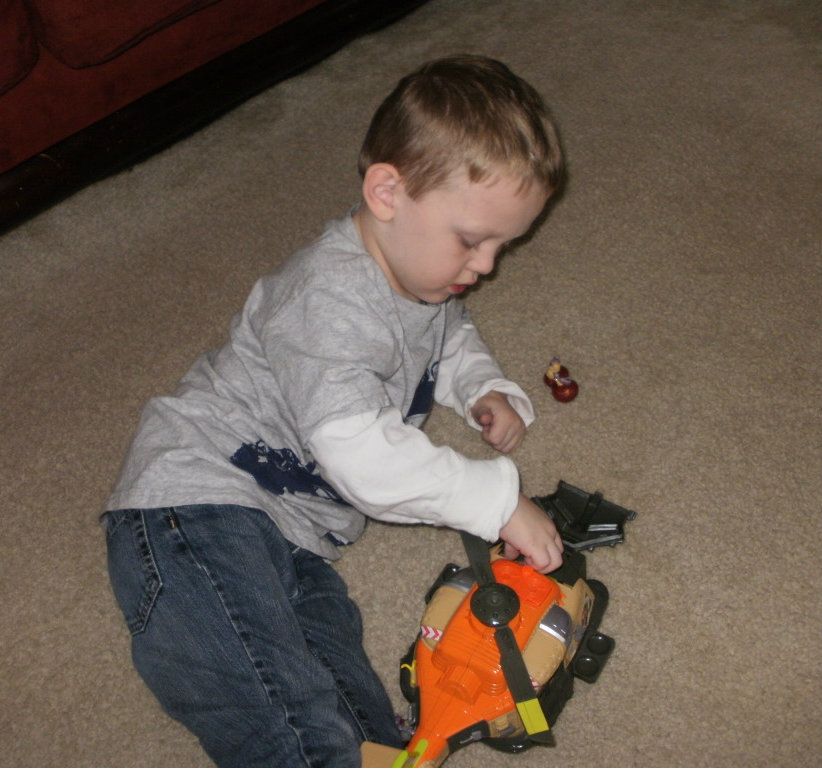 Of course, this wouldn't be a proper dino fight without the missile projectile. Simply attach the missile to the front of the chopper, load the projectile, and push the button to fire at will. Now, I do have to mention that the missile is a little tricky to attach, especially if the Big Boots are sitting in the cockpit, but once it's on there, it's a blast!
My boys have had the
Big Boots Dino Chopper
for a few weeks now and they play with it daily. Of course they're anxiously awaiting Christmas so they can get the rest of their Big Boots fleet.
You can purchase the Dino Chopper from Mattel for a suggested retail price of $25.99. You can also purchase additional Big Boots (which would make great stocking stuffers) for $5.99 for a pack of three.