Boys and cars pretty much go hand in hand, but why not step out of the norm next time you're thinking about buying toys for the boys in your life and consider purchasing XTREME CUSTOMZ Swap Sets. With
XTREME CUSTOMZ
kids can build and customize the ride of their dreams with authentic cars like Dodge Vipers and Chevy Corvettes and snap-on parts including flame sidepipes, race spoilers, supercharged engines, and more!
XTREME CUSTOMZ come in three different size kits including Starter Kits which feature a single car, Swap Sets which comes with two vehicles and mix & match parts, and XL Kits which feature larger cars. They are all available in either super hero ridez like Batman and Spider-Man or authentic ridez like Chevrolet Corvette, Street Patrol, and SRT Viper.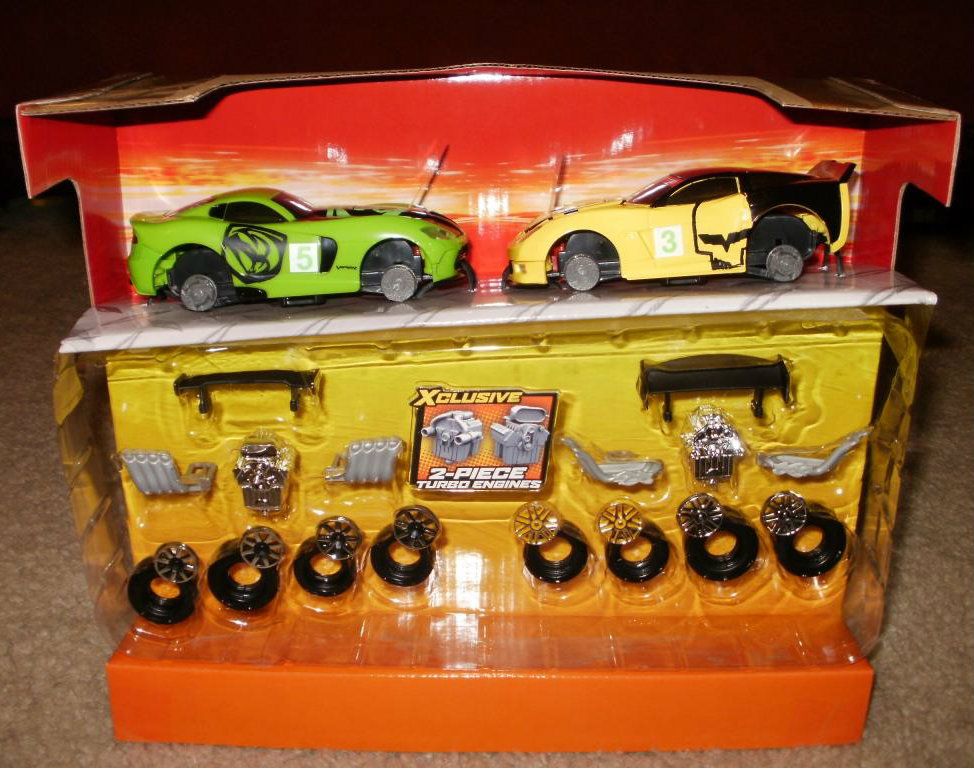 We were recently sent the SRT Viper vs Chevrolet Corvette Swap Set to review. This set comes with both vehicles and everything you need to create the ride of your dreams. These cars are approximately 1:48 scale, the size of a cell phone, and are absolutely perfect for boys ages 5 and up. The pieces are super easy to snap on and take off and it's so much fun to mix & match. Plus, each ride features a 4-mode adjustable suspension so you can customize the way you cruise. Choose from Race, Jacked, Lifted and Off-Road... All with the simple push of a button.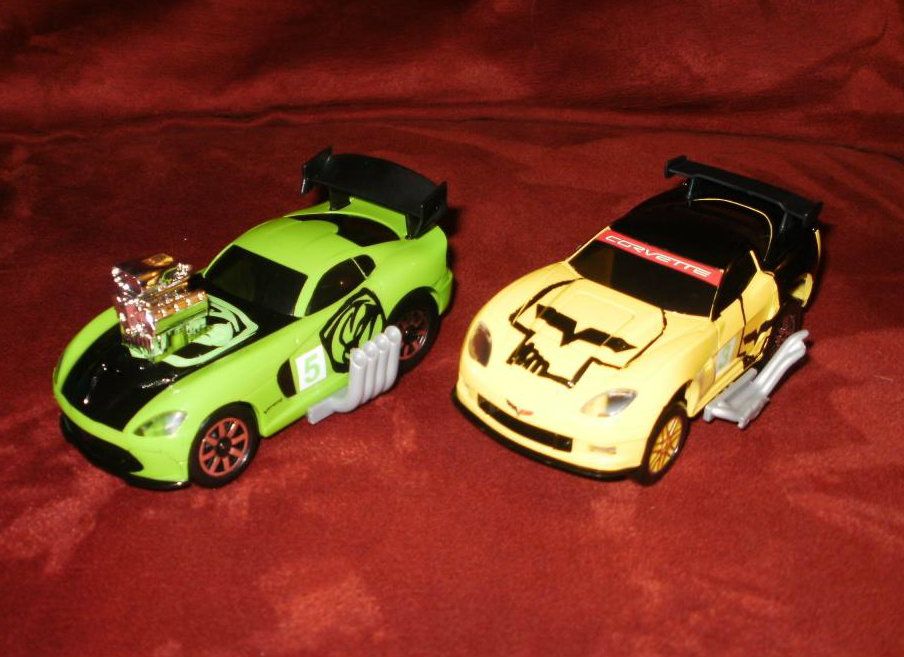 XTREME CUSTOMZ from
RIDEMAKERZ
have become a huge hit with my boys and I'm sure we'll be purchasing some Hero Ridez in the near future. You can purchase the Starter Kits for $9.99 or you can double the fun and purchase the Swap Sets for $19.99.