In general, I truly believe in the importance of supplemental education for most students. The fact is that even at the best school - public or private -- sometimes your child may be placed in a class where the teacher is a dud. I cannot tell you the number of horror stories I have heard from students about teachers not being able to properly explain material. Fortunately, a good tutor can more than make up for a bad teacher.
Without getting too much into the
nitty gritty details
, tutoring can have positive effects for students who actively are motivated to do better. There is only so much our education system can do at the current state it is in, so why leave it up to them to try to solve the problem?
Finding your tutor
If you live in a major metropolitan area, access to tutors is readily available, but the problem is, most brand name programs do not introduce you to your tutor beforehand. Look at most tutoring program websites, and you'll realize that tutor information is mysteriously absent. You put your money in their pockets and then have to blindly trust that they will place you with a competent professional. Even then, will your personalities match?
I have been tutoring for nearly a decade now and have worked with hundreds of students. While I do consider myself an expert at what I do, I have often found myself in situations in which I knew I wasn't the right tutor for the student. There are many factors that come into play when choosing a tutor, and the cards don't always line up correctly. If it happens that your tutor and your child don't match, you have to start a search for a new tutor.
If you live in a small town, you might not have such resources. You may be limited to just a few tutors, and unfortunately any number of reasons could prevent the relationship from being a successful one.
Go Online
Preply
seeks to solve these problems. They are a platform that connects students and tutors from all over the country via the Internet. Gone are the days where you have to schedule time to sit down with a tutor to and ask questions about qualifications. On Preply, all tutors who join our platform voluntarily publish all applicable statistics including, but not limited to: test scores, GPA, educational history, work history. We even allow them the option to post an introduction video. Furthermore, if you would like, you can drop them a quick message online if you have any questions. We realize the importance of investing in your child's education, but we also realize that your time is extremely valuable.
One more way in which they save you some time and money is by allowing you the option to have your son or daughter tutored online. That way, you don't waste time shuttling your children back and forth. Remote tutoring also allows you the opportunity to work comfortably and safely from your own home.
Furthermore, since Preply isn't a brick-and-mortar company, you do not have to pay excessive fees for overhead, nor do you pay inflated rates for a brand name. You pay your tutor directly - for the same services -- which saves you money in the long run.
Who are the tutors on Preply?
As a matter of fact, Preply doesn't just let anybody publish a profile on the platform. Each approved tutor must meet a set standard of criteria before being published on the platform. There are
Ivy League graduates
,
99th percentile test takers
,
college professors
,
professional tutors
, and more. And the best part is that you get to choose who you want to work with.
Preply
allows tutors the opportunities to become "verified". A "verified" tutor is one who has actually demonstrated mastery of the subject they teach. If their profile is stamped with a red badge, it means they have been interviewed by a Preply staff member, and have proven that they know their stuff. To be honest, this is more than can be said for a lot of tutoring companies, which have been known to hire their tutors off a resume submission alone.
You can connect with Preply on
Facebook
and follow them on Twitter. Preply offers exclusive content for fans of their Facebook Group. You can contact or hire any tutor on Preply by visiting their
website
.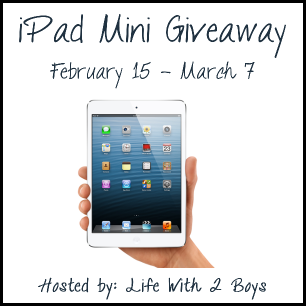 One lucky reader is going to win an iPad Mini with Wi-Fi 16GB - White & Silver (ARV $329)!
This giveaway is only open to US residents only, ages 18+. Giveaway ends on March 7th at 11:59pm EST.
Please enter using the Rafflecopter form below. Good Luck!
a Rafflecopter giveaway

About the Author:
Joyee Lin has been a test prep and academic tutors for about eight years, working in both Chicago and Los Angeles to help students boost their grades and test scores. Having worked for dozens of different companies, his mission now is to inform the public of all the pitfalls of for-profit education to prevent parents from wasting their precious time and money.
Disclosure: Monetary compensation was received for this post, however, all opinions are my own.